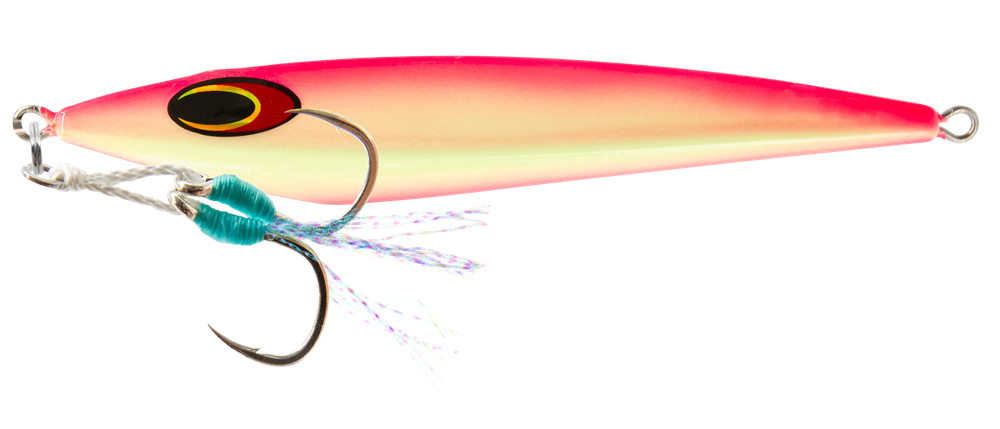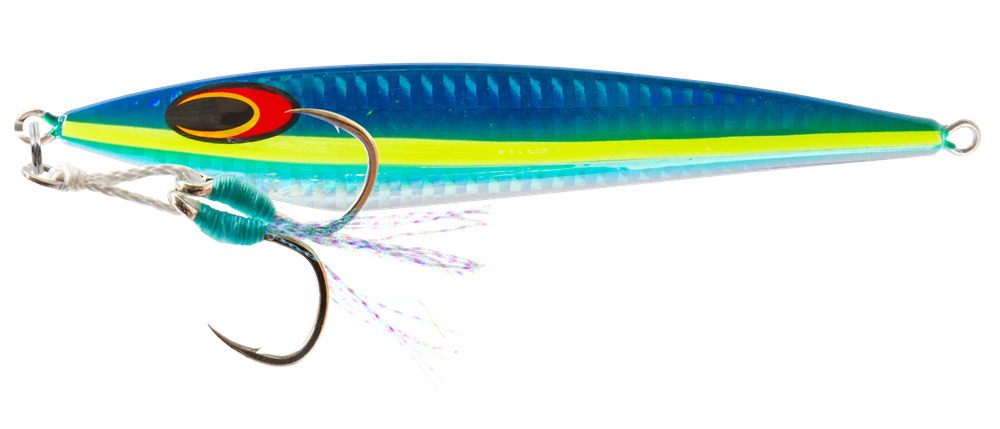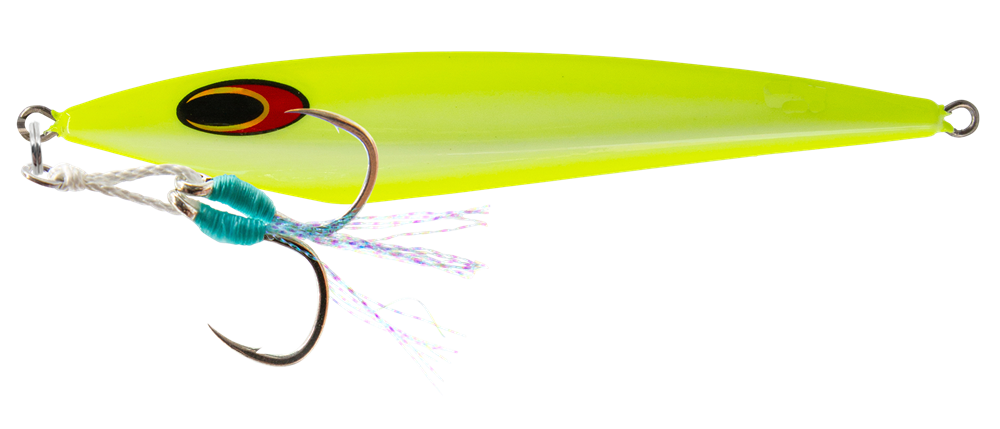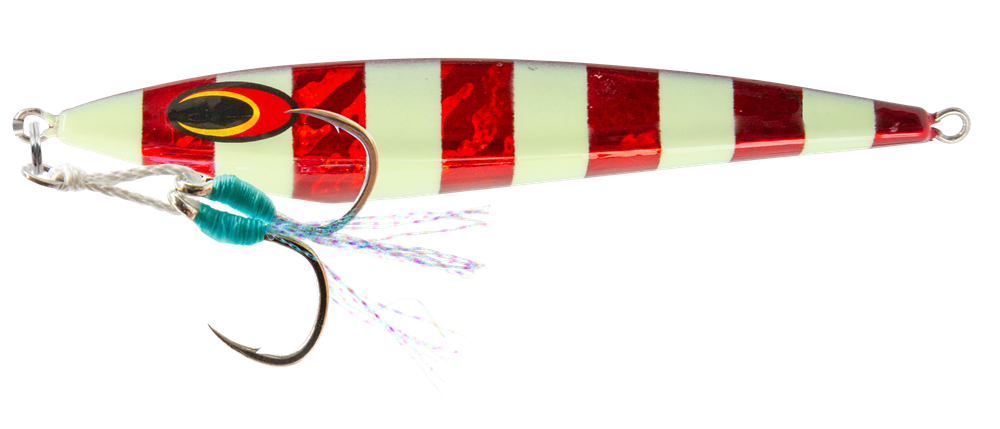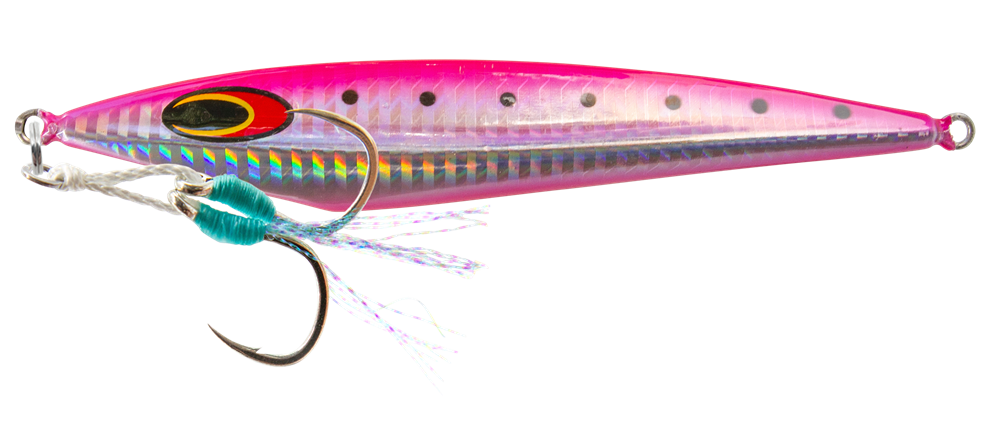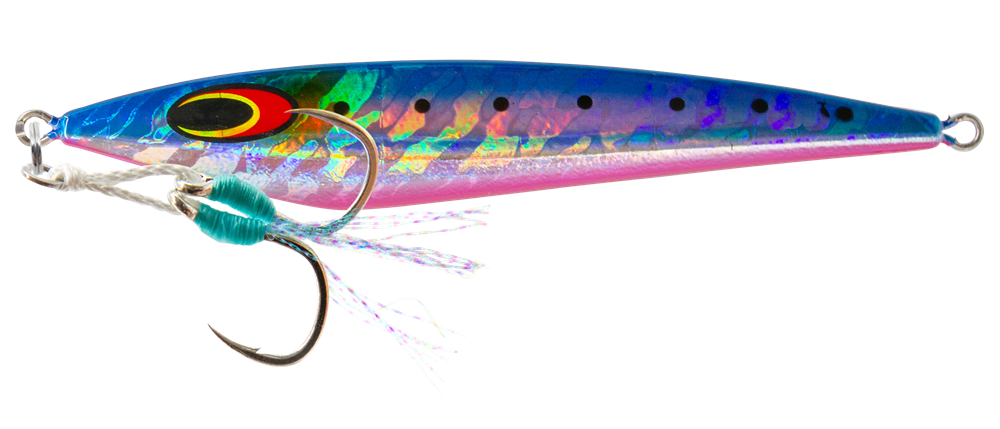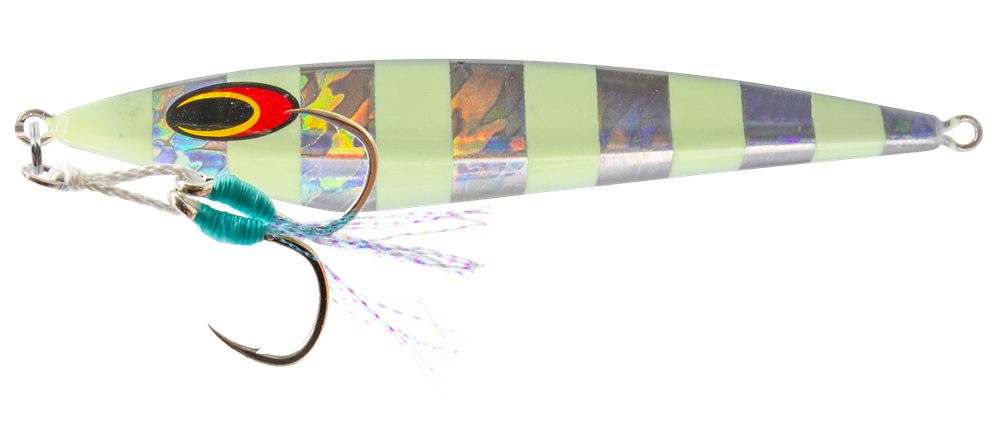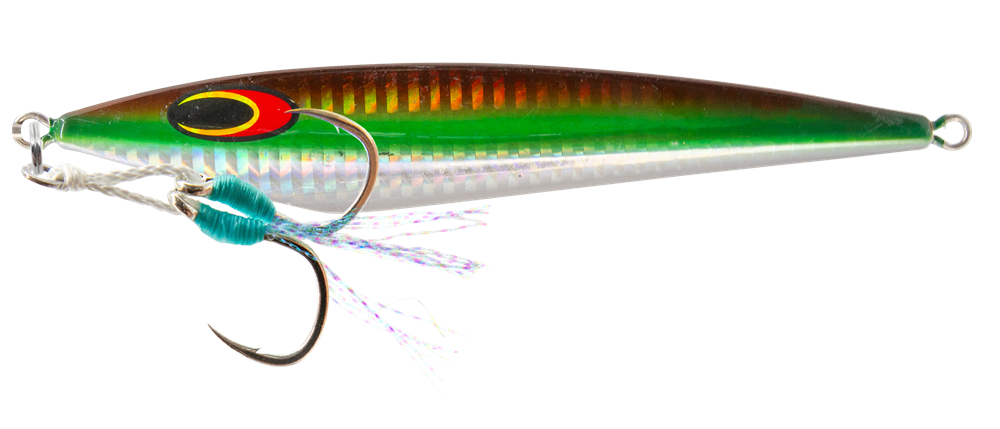 The Ridgeback 40g - 1-1/2oz
Bait Shop locationでピックアップ可能です
通常2〜4日で準備が完了します
The Ridgeback 40g - 1-1/2oz
Full Glow Pink
Bait Shop location
商品のピックアップ可能, 通常2〜4日で準備が完了します
904-0323
沖縄県 Yomitan-son Nakagami-gun, Okinawa, Japan 915 Takashihio
日本
+818064913937
The unique shape and original design of the RIDGEBACK JIG creates an exciting new jig action. It can be worked as a slow pitch jig with a flick of the rod tip or worked fast as a high-speed jig. The unique angled head design creates an erratic sideways darting movement at the top of each lift of the rod, just give the rod a little flick at the top, and the ridgeback darts sideways and then flutters a little before falling again. When used slow it will flutter before starting to sink quickly, making it ideal for slow pitch jigging applications. Work it fast or slow and it will shoot off to the side giving an erratic action both pelagic and bottom feeding fish cannot resist.
Specifications:
| | |
| --- | --- |
| WEIGHT | 40g - 1-1/2oz |
| STYLE | Back Slide |
| ACTION | Fast Sink |
| HOOKS FITTED | BKK 2X Twin Assist #14 |
| USES | Jigging – Slow Pitch & Conventional |
FEATURES


GORILLA THROUGH WIRE
This through wire system has the wire bend around a set of extra plastic supports internally, making the wire less likely to separate from the lure body, and ensuring ultimate strength. The through wire is also welded at both ends to ensure you never lose that big fish.


MADE WITH BKK HOOKS
BKK hardware means confidence with every hook set. Every hook made contains the expertise and craftsmanship of over a hundred
years of hook making and gives you the ultimate confidence when fighting big fish.


RIDGEBACK SWIM
The ridgeback is the perfect crossover jig allowing use as a true slow pitch jig, with a unique shape that flutters on the sink but with a body taper also allowing faster retrieves and actions.


TRIPLE SHIELD PROTECTION
We ensure that the painting process and the quality of the finish on all lures is protected and likely to last longer by applying 3 final coats of a super tough clear resin to the outside of all lures. It provides additional colour depth and ensures that the finish on your lure will last longer.
We Love Fishing!
We love it so much that we have made it
our life's mission to share our passion for sport fishing with as many people as possible, by giving everyone the most action packed and safest fishing experience
possible, at the most competitive and affordable price possible.