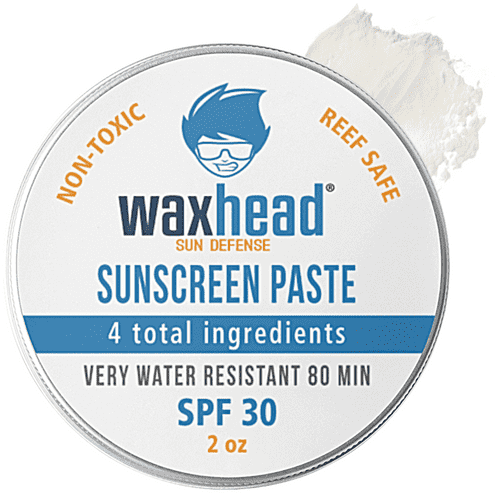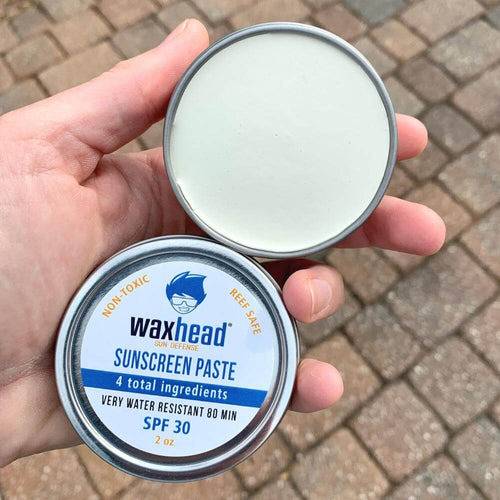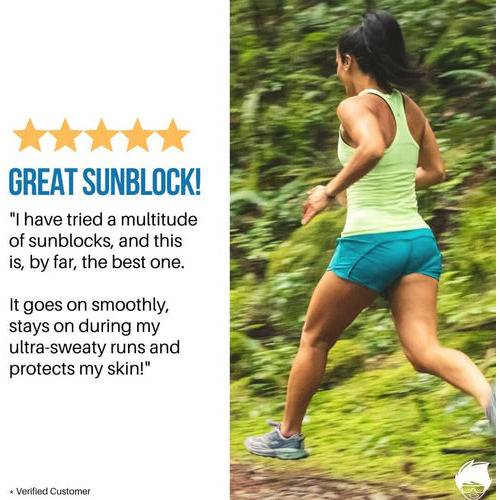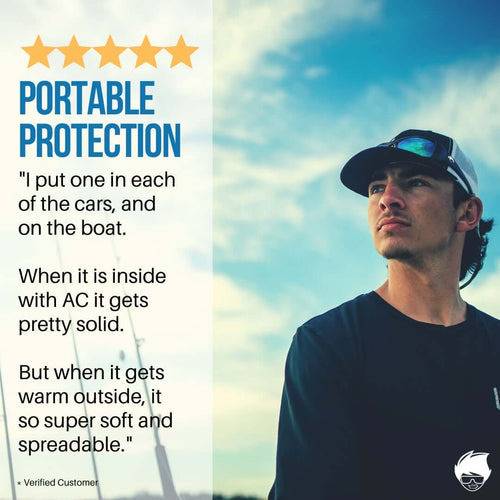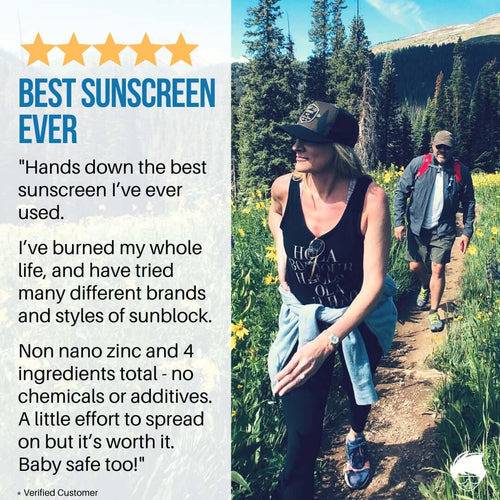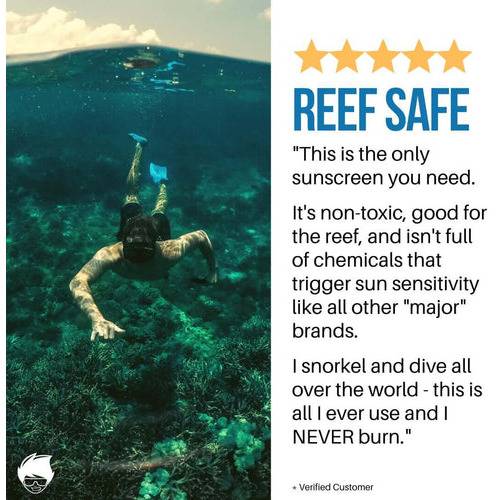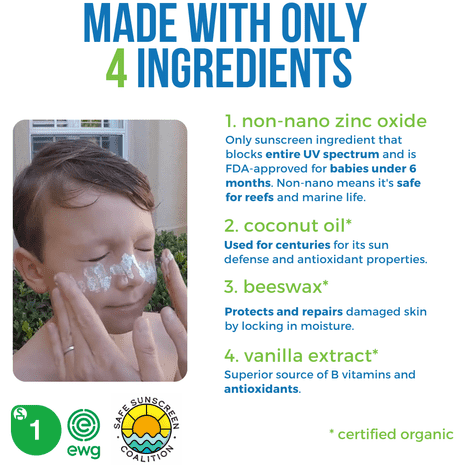 Sunscreen Paste Tin
Bait Shop locationでピックアップ可能です
通常2〜4日で準備が完了します
Sunscreen Paste Tin
0.5 oz
Bait Shop location
商品のピックアップ可能, 通常2〜4日で準備が完了します
904-0323
沖縄県 Yomitan-son Nakagami-gun, Okinawa, Japan 915 Takashihio
日本
+818064913937
"Isn't watered down with other ingredients!" - mountainmama
These travel-friendly 2oz tins are the thickest and toughest sunscreen you'll find. Stays on to defend and nourish skin through saltwater, pool water and sweat.
4 edible-grade ingredients
Exceptionally water resistant
Protects, moisturizes and nourishes
Keeps your skin healthy
Natural Sunscreen in a Tin
Avoid single-use plastic with these reusable tins. Pat, dot, smear and rub on this sunscreen and you're good to go for hours.


True Broad-Spectrum + Blocks over 97% of UV rays. Stays on thru heavy activity.


Hypoallergenic + Biodegradable Formula. One tin covers 48 faces. Won't run or sting eyes.


Exceptionally Gentle on Sensitive Skin. Whitish cast shows where it's covering (and where it isn't).


NO Oxybenzone, Octinoxate or Benzene. Won't damage gear, repel fish or stink up lures.

Uncommonly Safe
Matched to both human and marine bio-systems. Safe for people and planet.

Uncommonly Effective
It costs more, but you'll use it all season. Plus you'll know your face is protected.

Uncommonly Clean
Skin is nourished under the protection of 4 certified organic ingredients.
Will this sunscreen make my skin white?
Yes, some. When used properly, zinc oxide gives skin a visible whitish hue. We offer tinted versions to provide a more skin-colored hue.
When will this sunscreen expire?
Technically 3 years from purchase, but the useful life of our sunscreens has no practical limit, since our active ingredient zinc oxide is a mineral and does not lose its sunscreen capabilities over time, EVER. However, the FDA requires all sunscreen products to list a 3-year shelf life (mainly because petrochemical active ingredients in common sunscreens degrade quickly, even on the shelf). Regardless, if you ever feel a Waxhead product has spoiled, just let us know, and we'll send you a free replacement.
How many applications does this product contain?
If face only, one 2-ounce sunscreen tin will deliver roughly 48 applications.
Why does Waxhead cost more than other sunscreens?
Our prices represent a true cost to the world. We source our top-grade ingredients only from reputable, fair-trade, cruelty-free companies. We don't purchase ingredients from countries with questionable labor or production practices. Learn more.



"Waxhead is one of the best sunscreens for kids."

"Waxhead is one of the best Beach & Sport, Kid-Friendly sunscreens."

"Waxhead provides full protection and you won't damage the oceans."

We Love Fishing!
We love it so much that we have made it
our life's mission to share our passion for sport fishing with as many people as possible, by giving everyone the most action packed and safest fishing experience
possible, at the most competitive and affordable price possible.