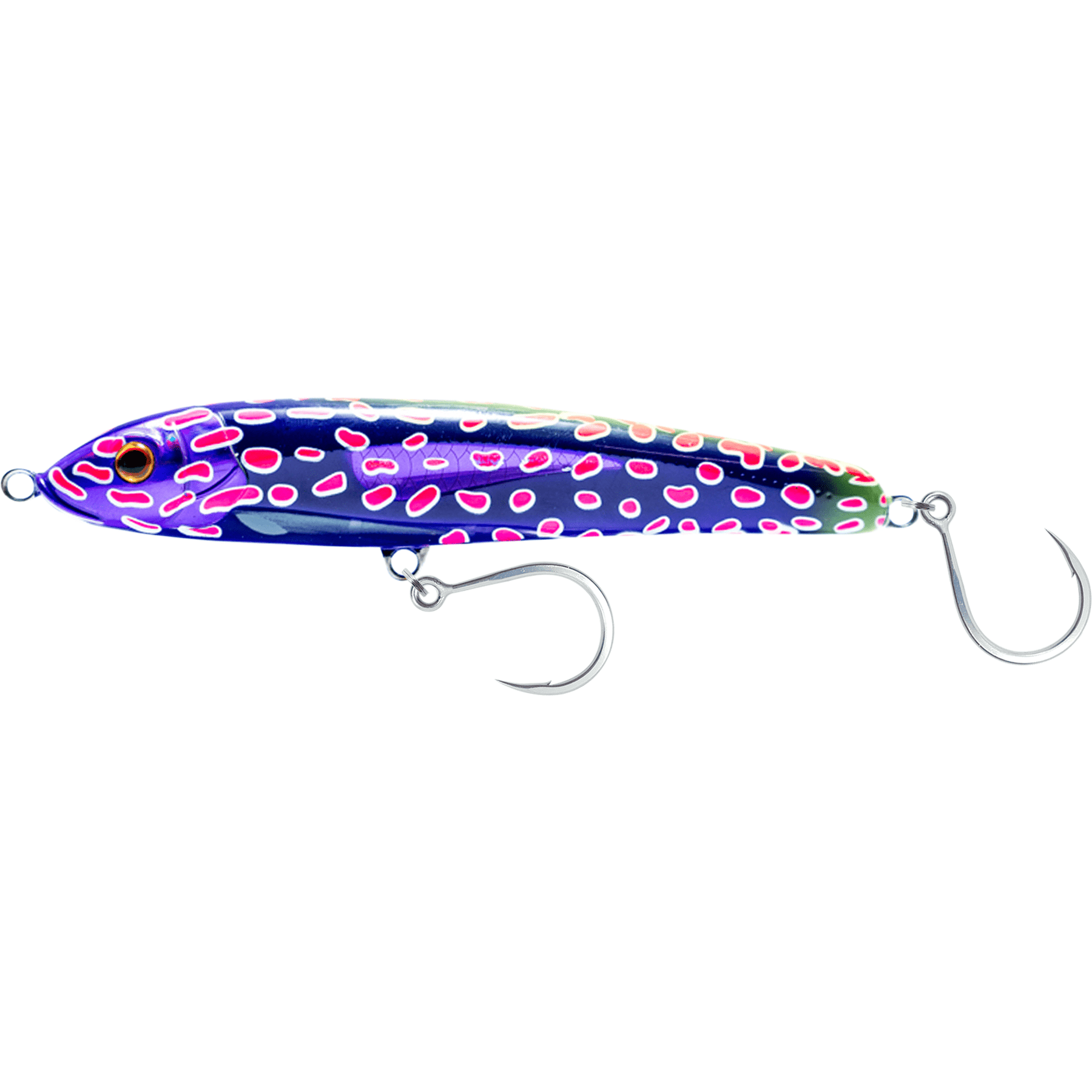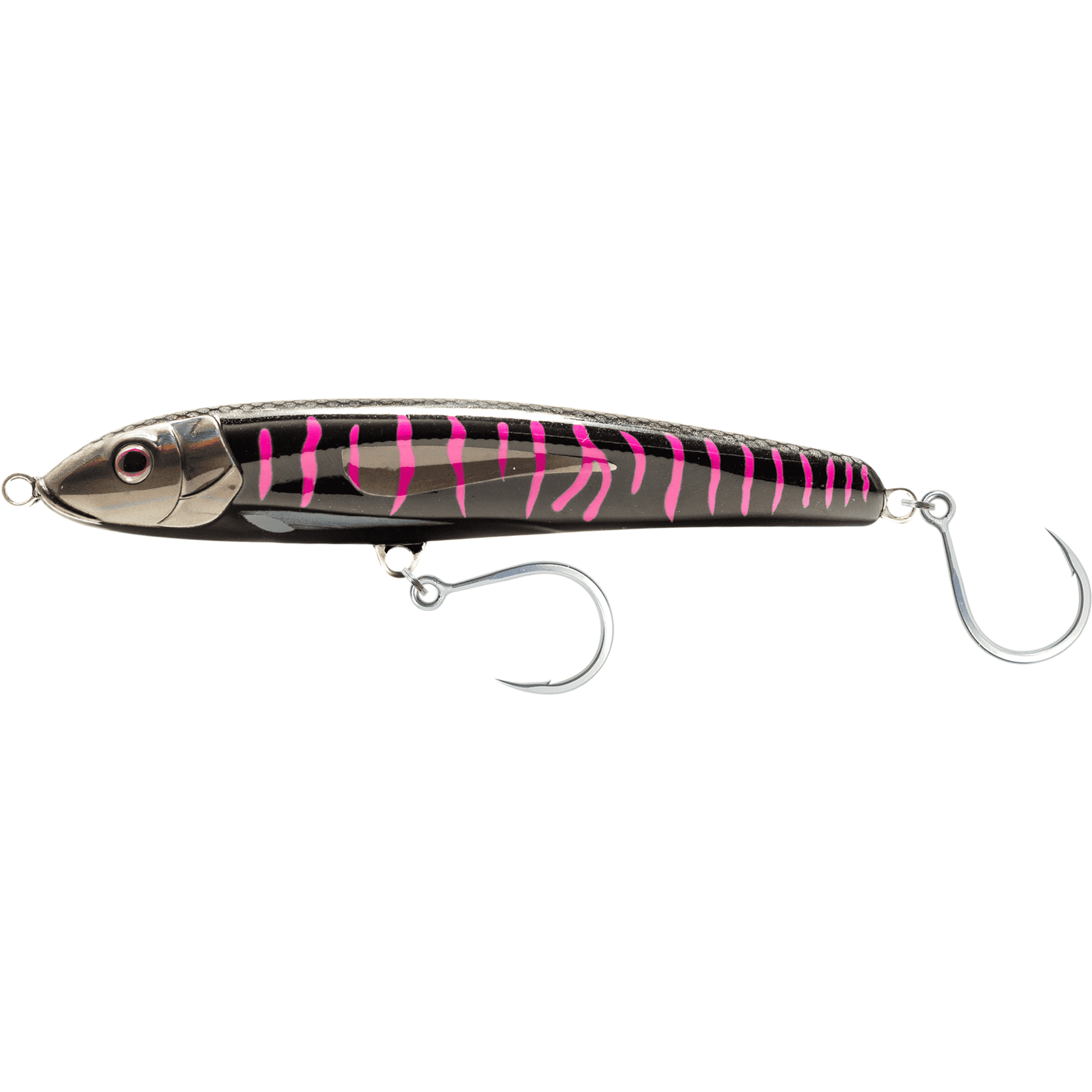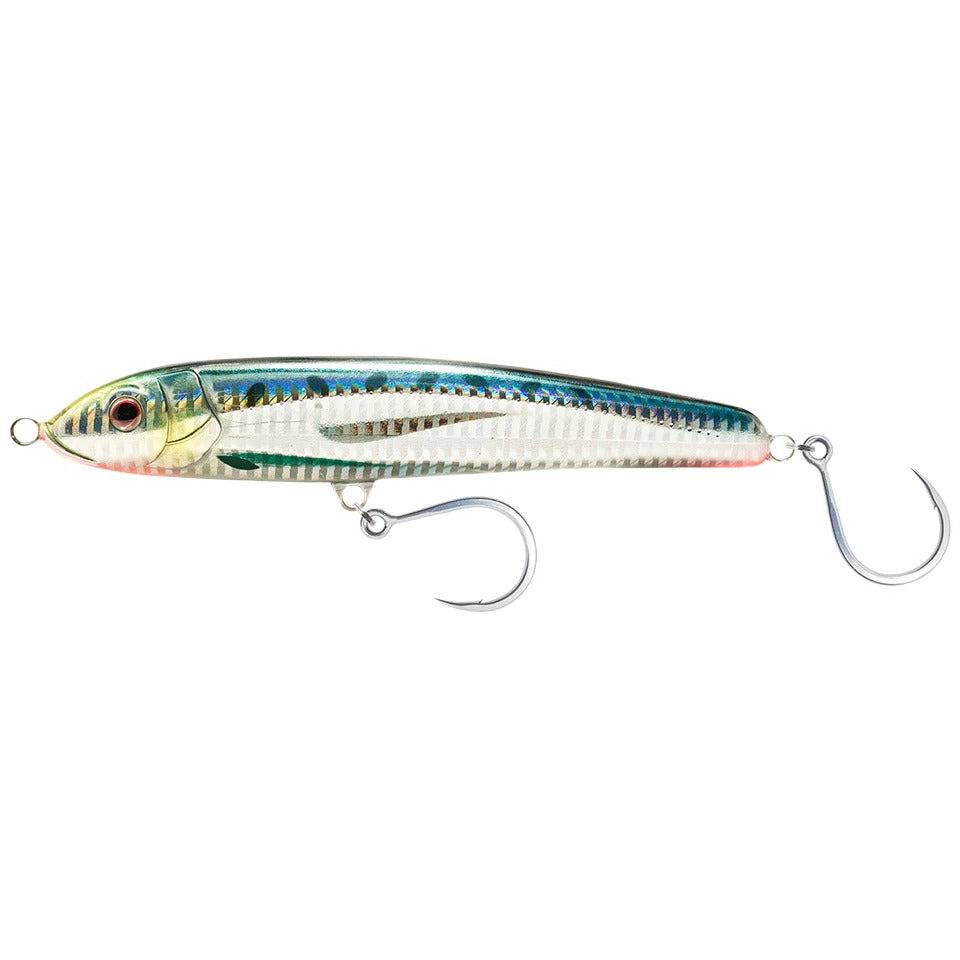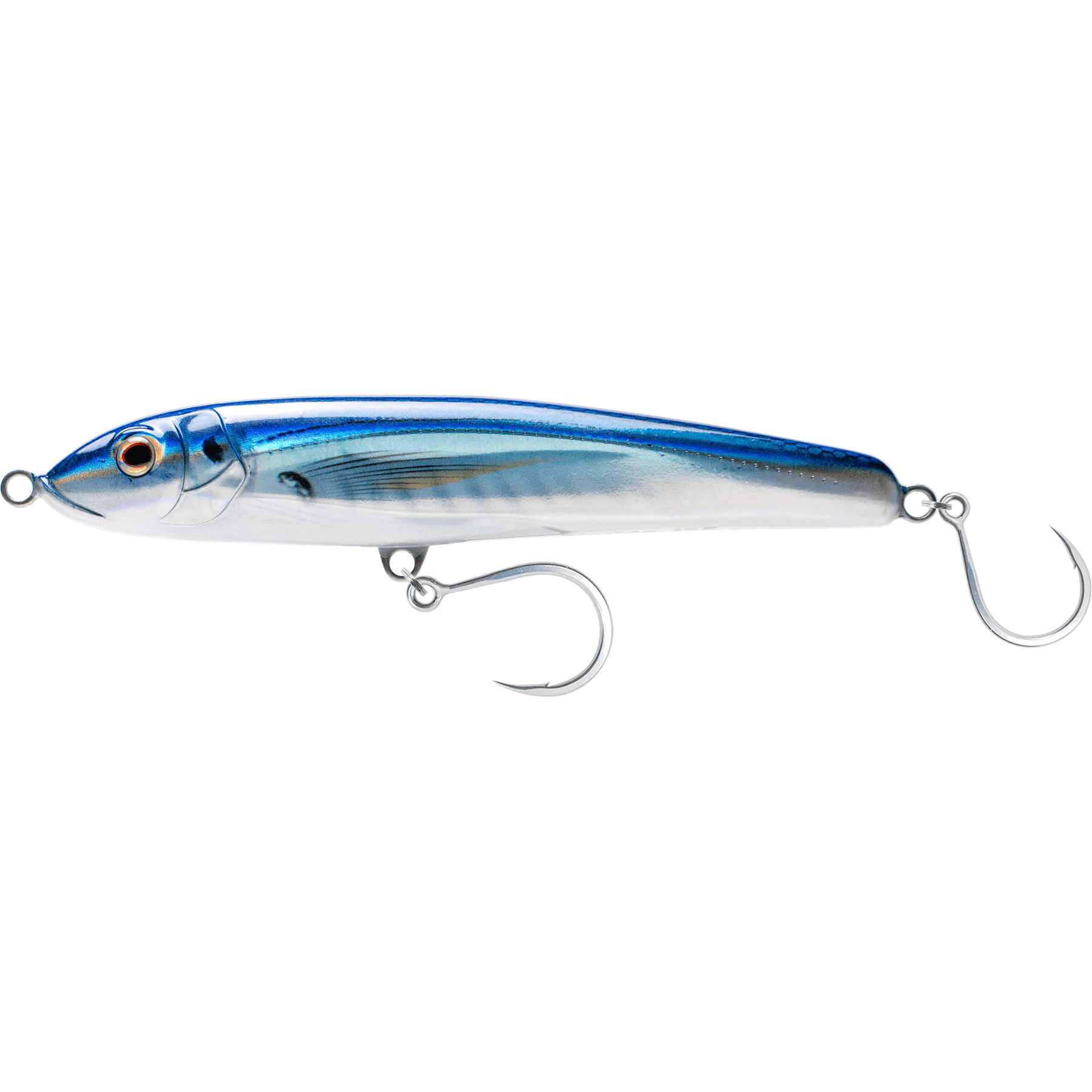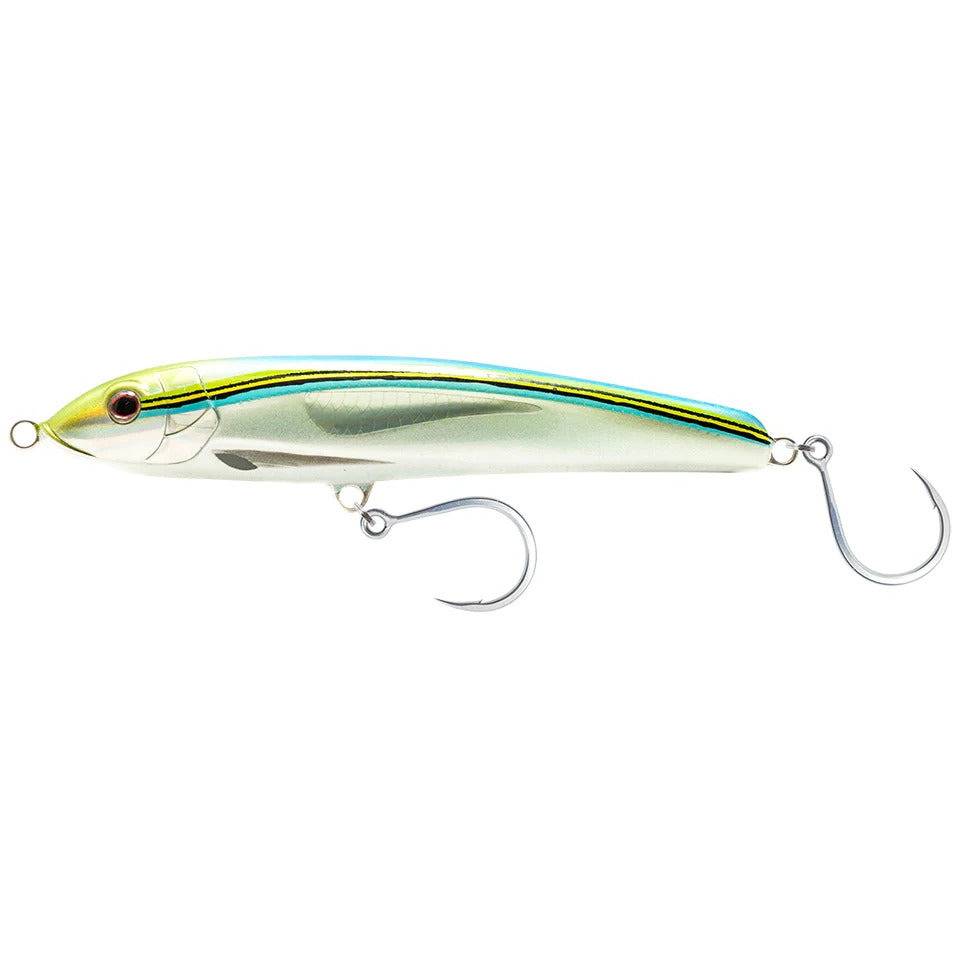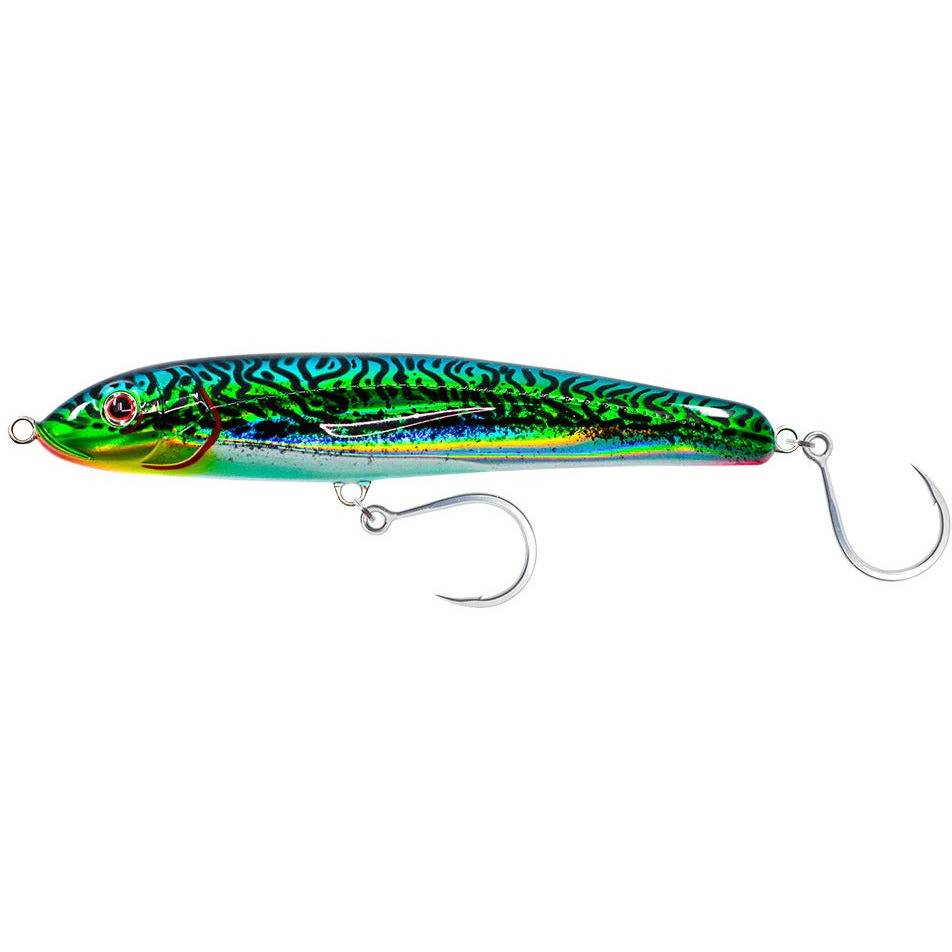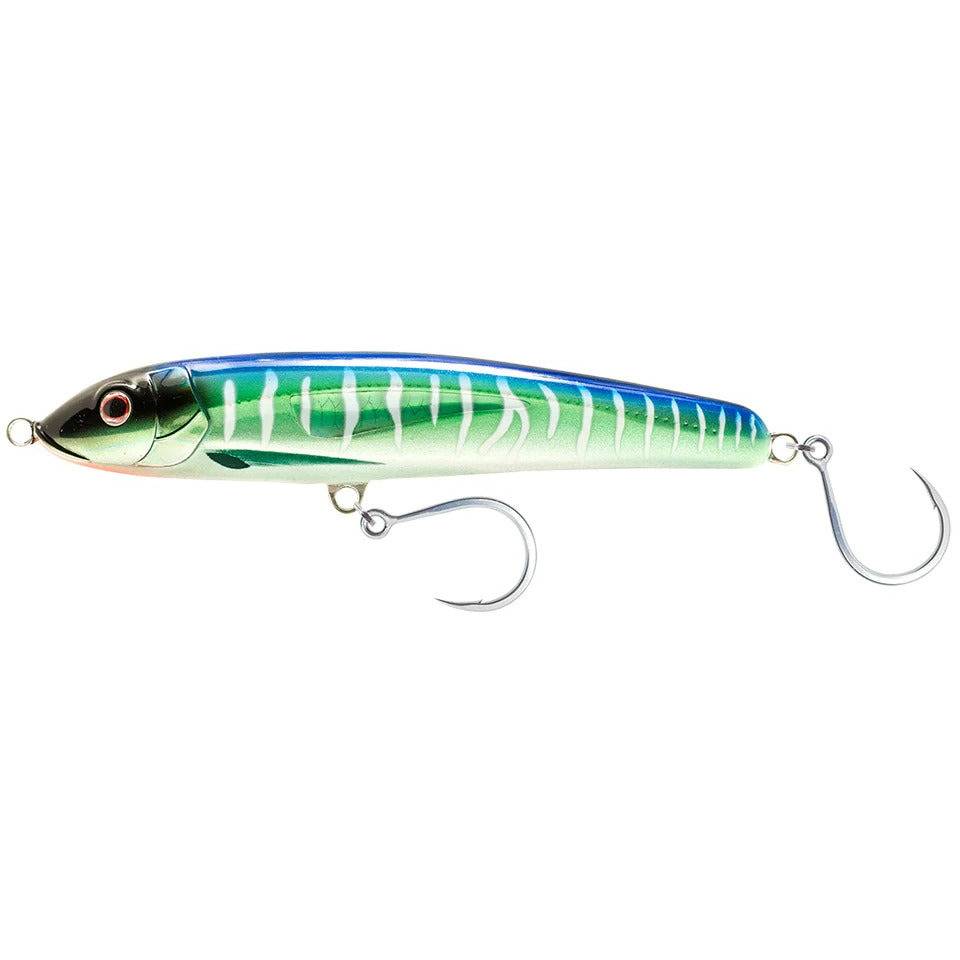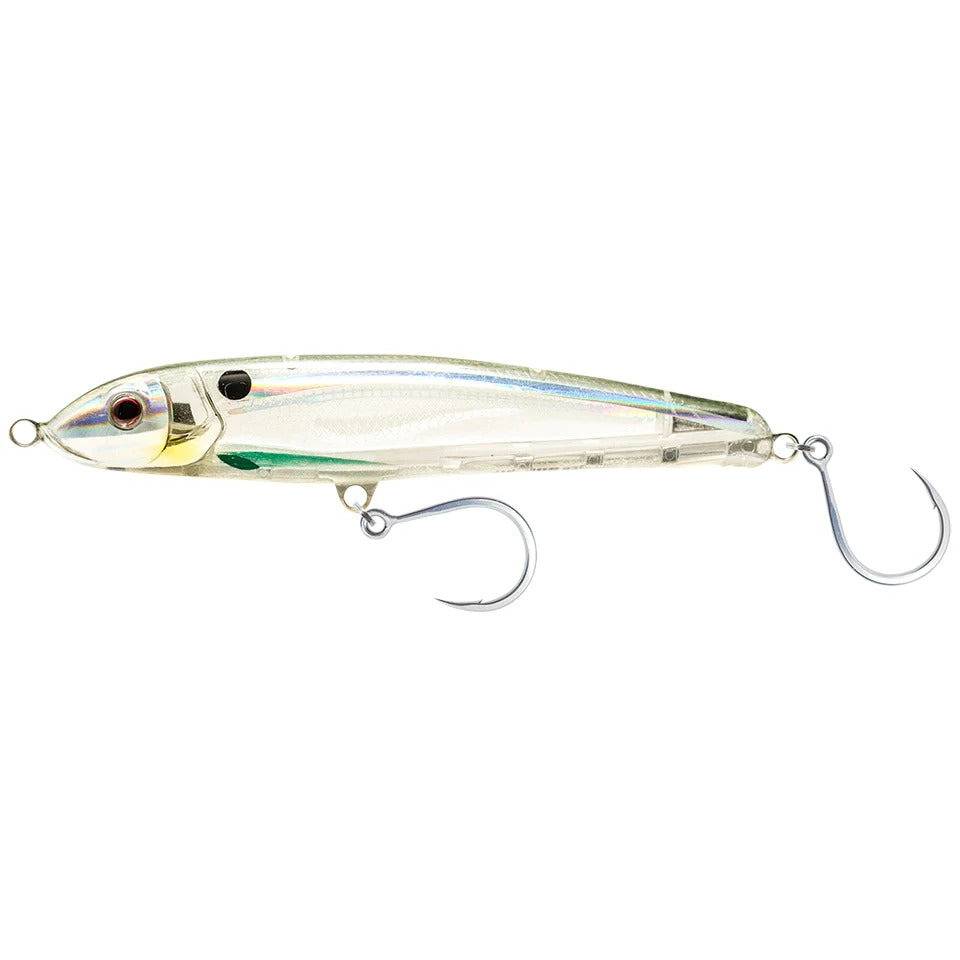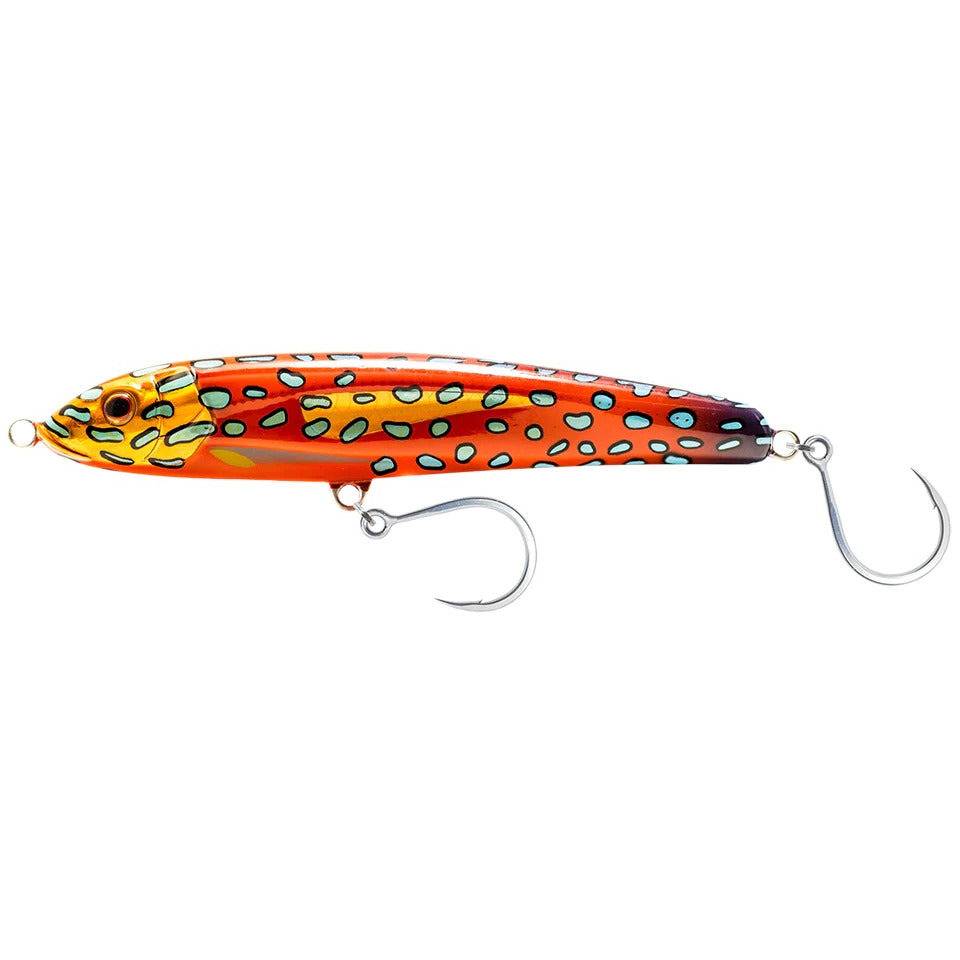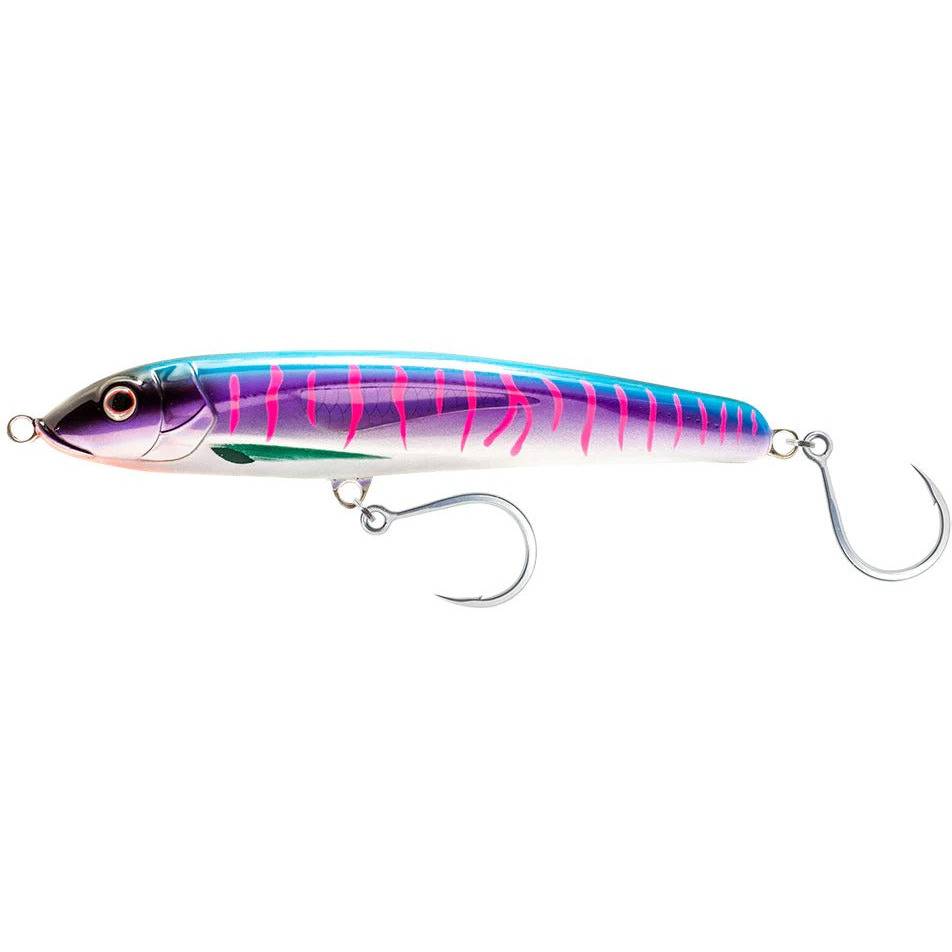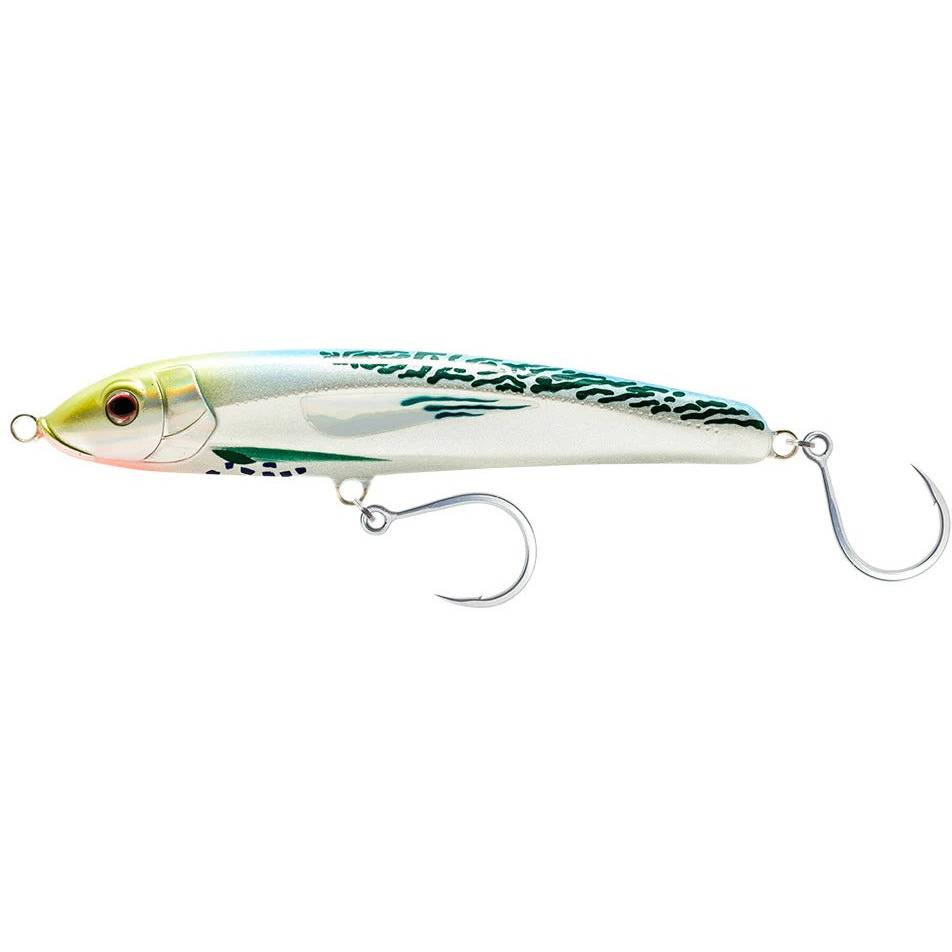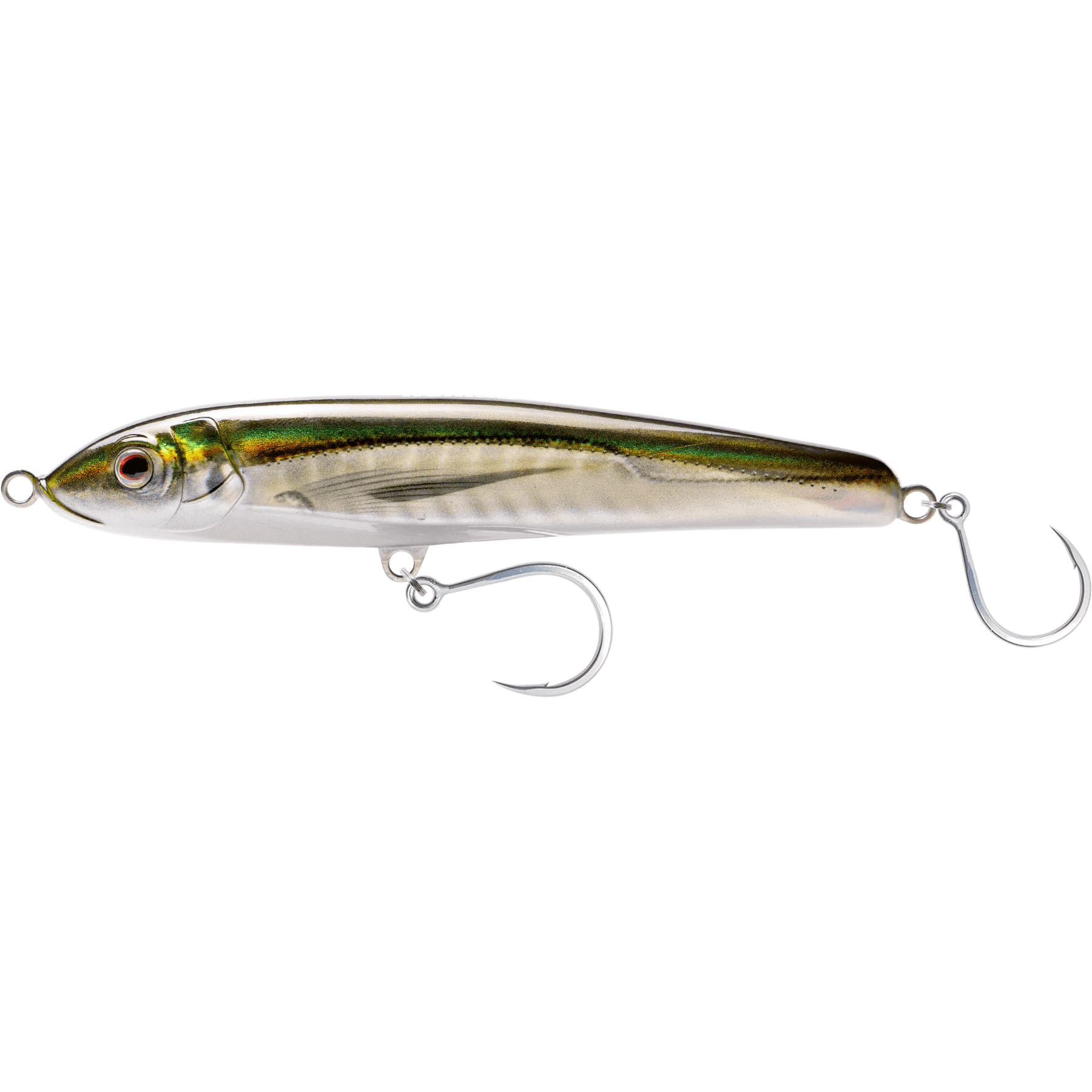 Riptide 200 FLT 8"
Bait Shop locationでピックアップ可能です
通常2〜4日で準備が完了します
Riptide 200 FLT 8"
Blue Back Shad
Bait Shop location
商品のピックアップ可能, 通常2〜4日で準備が完了します
904-0323
沖縄県 Yomitan-son Nakagami-gun, Okinawa, Japan 915 Takashihio
日本
+818064913937
| | |
| --- | --- |
| LENGTH | 8" |
| WEIGHT | 3-1/5oz |
| DEPTH | Surface |
| ACTION | Floating |
| HOOKS FITTED | BKK Diablo 5X Singles 9/0 |
| USES | Casting |
The RIPTIDE 8" Floating stickbait is the ultimate big surface stickbait for GTs, Tuna, Kingfish and Mackerel. It floats with a tail down position and has an extremely erratic side-to-side 'S' shaped action when retrieved with a long sweep of the rod. It can also be fished in a twitched "walk the dog" style retrieve that produces an enticing side-to-side action and big body roll. The Riptide 8" floating features a tail weight for extra-long casting distance and works equally well in calm or rough water. Featuring a machine-stamped stainless-steel plate and full body foam core construction, it is the toughest stickbait available, and is up to any challenge.
Designed and tested in Australia by the Nomad Sportfishing Team, Nomad Design lures are not only super tough and durable, but also feature unique colours and most importantly unique and highly effective shapes and actions. Each lure has been designed for a specific purpose and has been balanced and tested to work perfectly with the chosen hooks. Every Nomad Design lure has been crafted by decades of experience on the water to be tougher, last longer and to catch big fish.
We Love Fishing!
We love it so much that we have made it
our life's mission to share our passion for sport fishing with as many people as possible, by giving everyone the most action packed and safest fishing experience
possible, at the most competitive and affordable price possible.