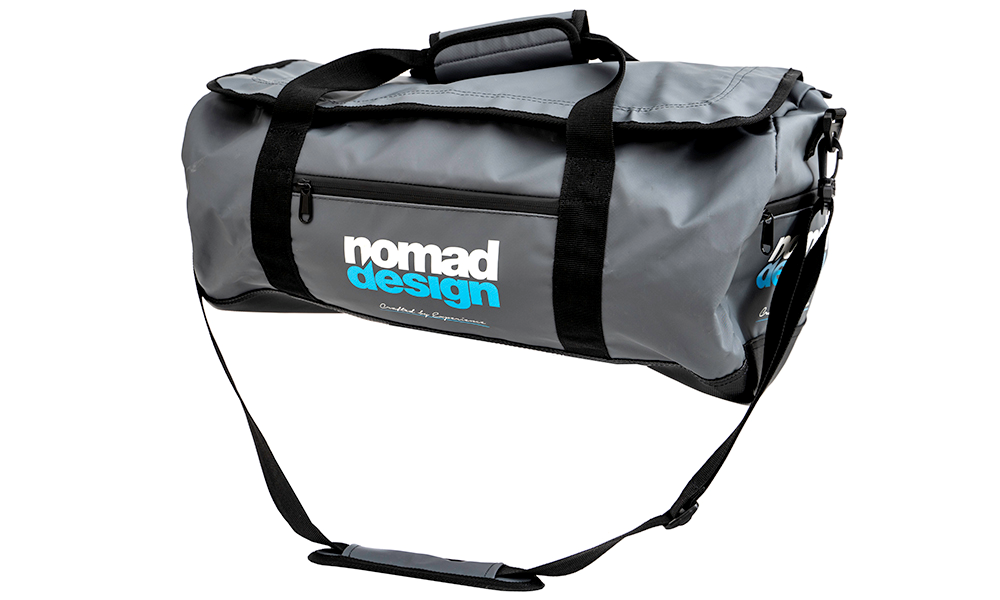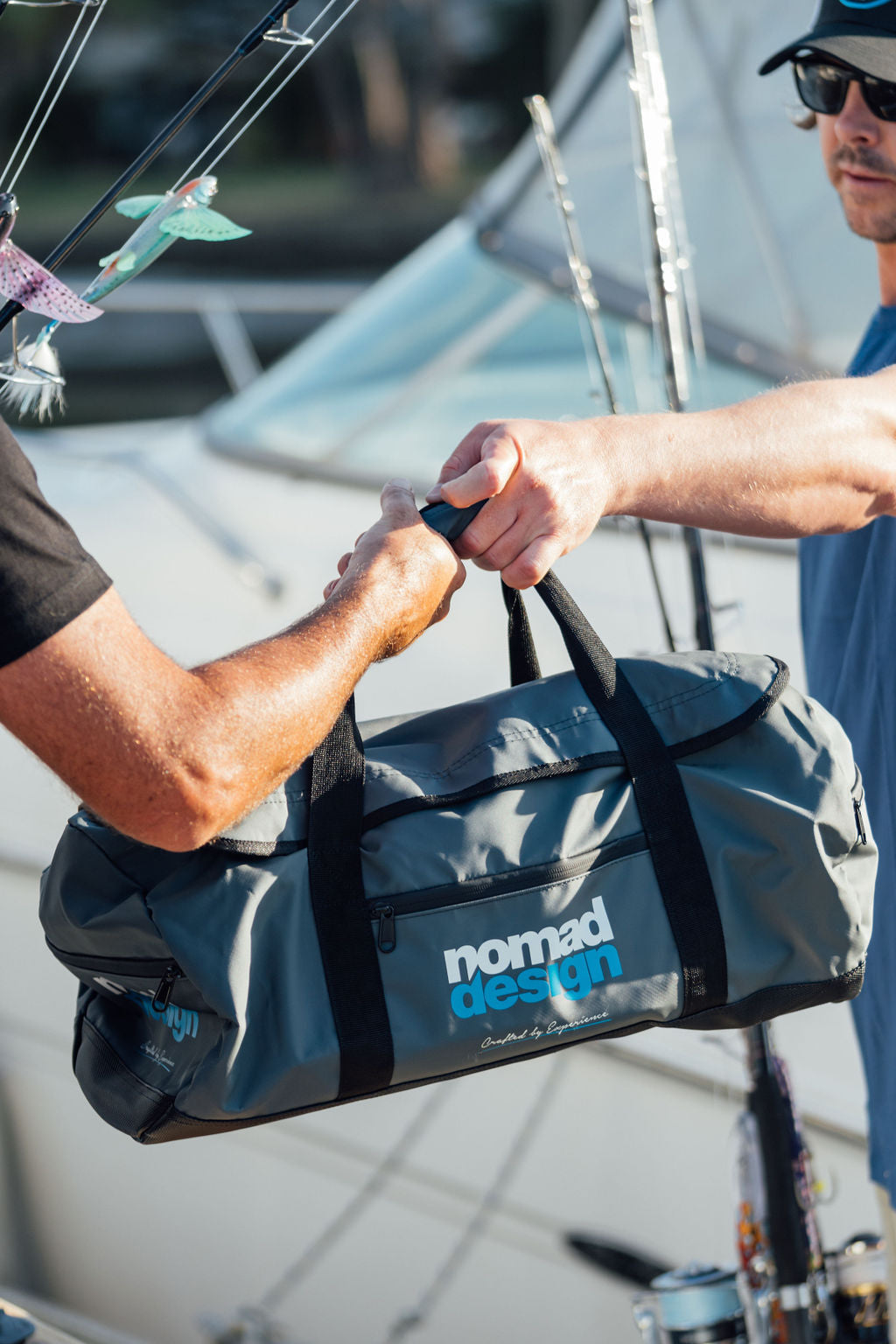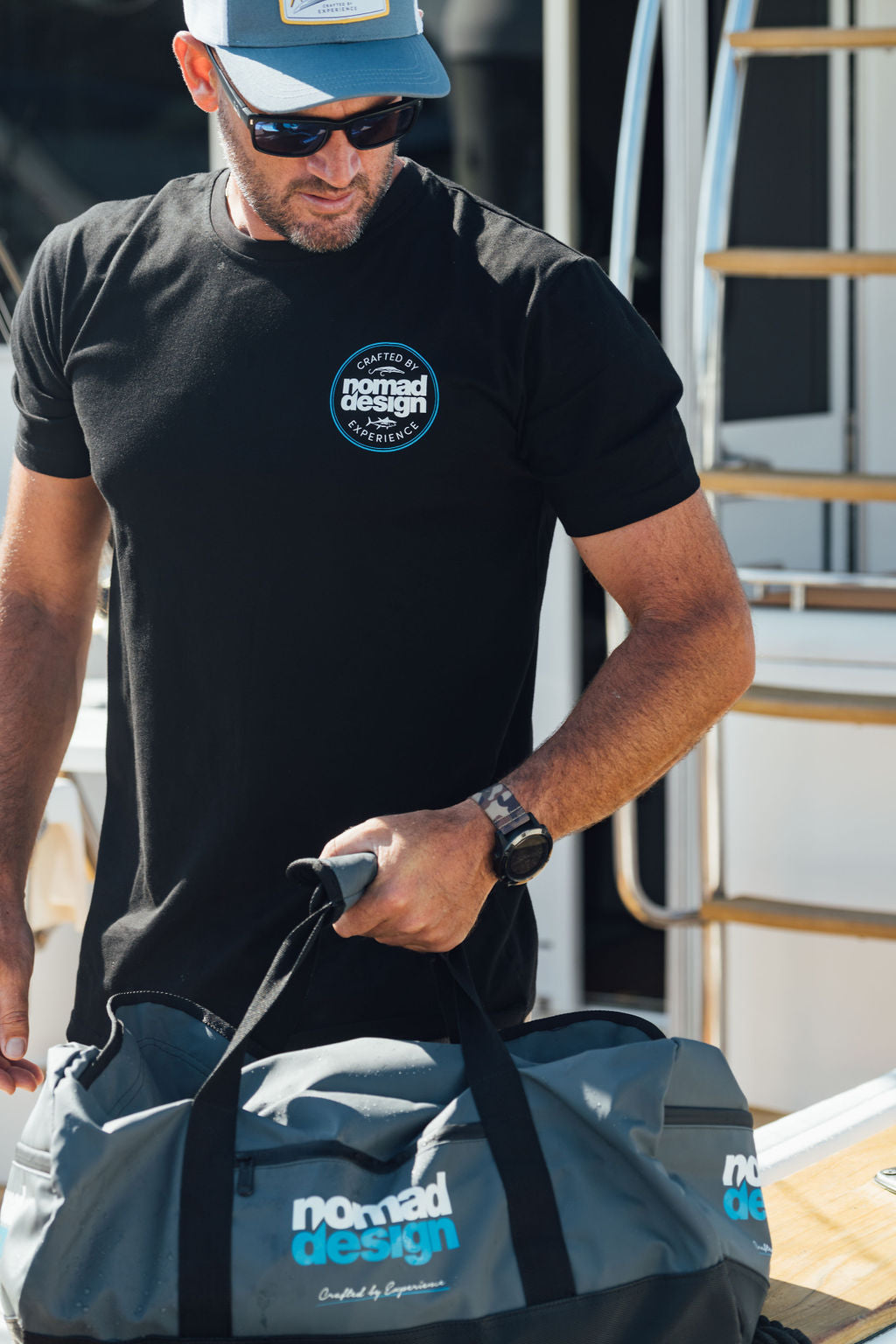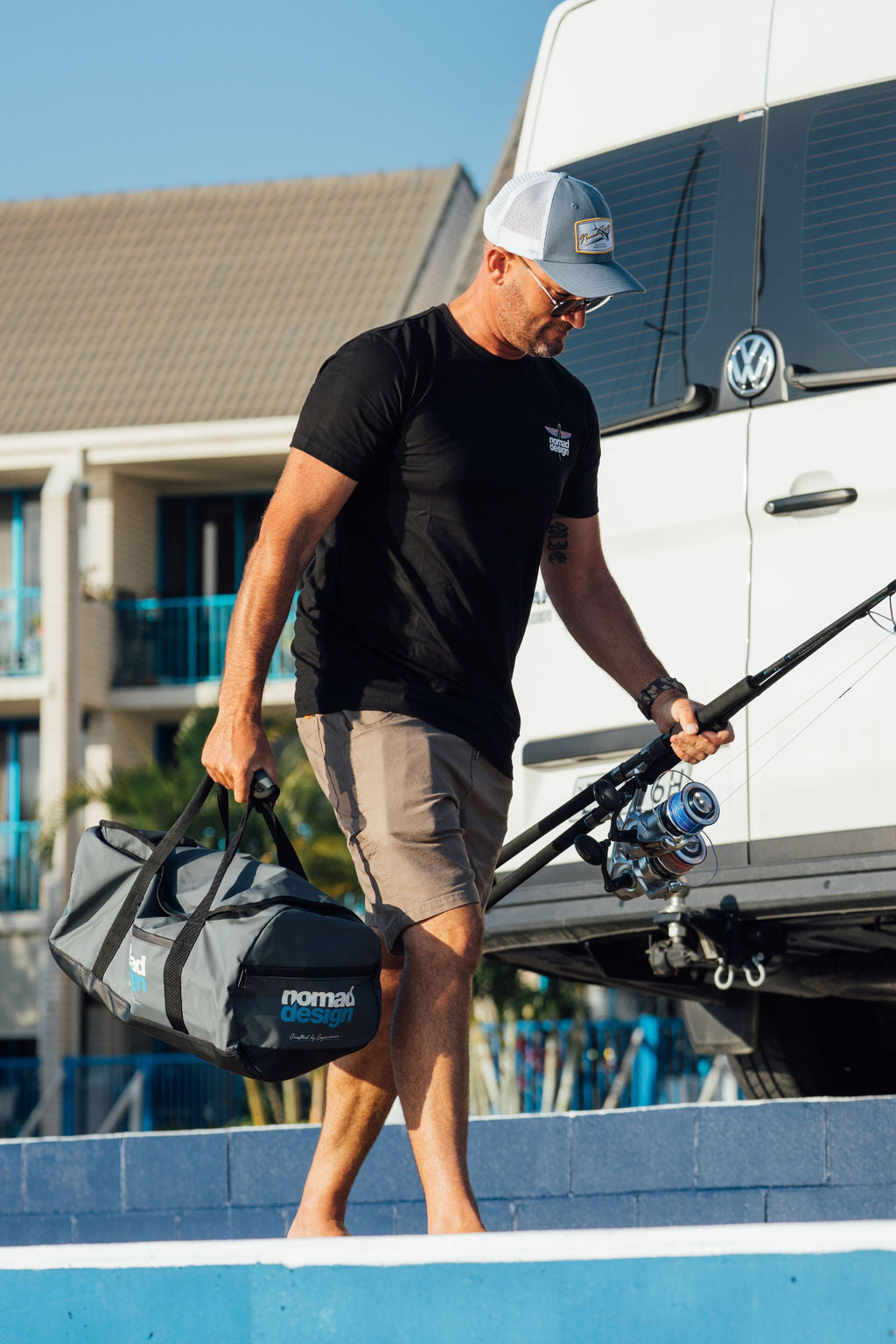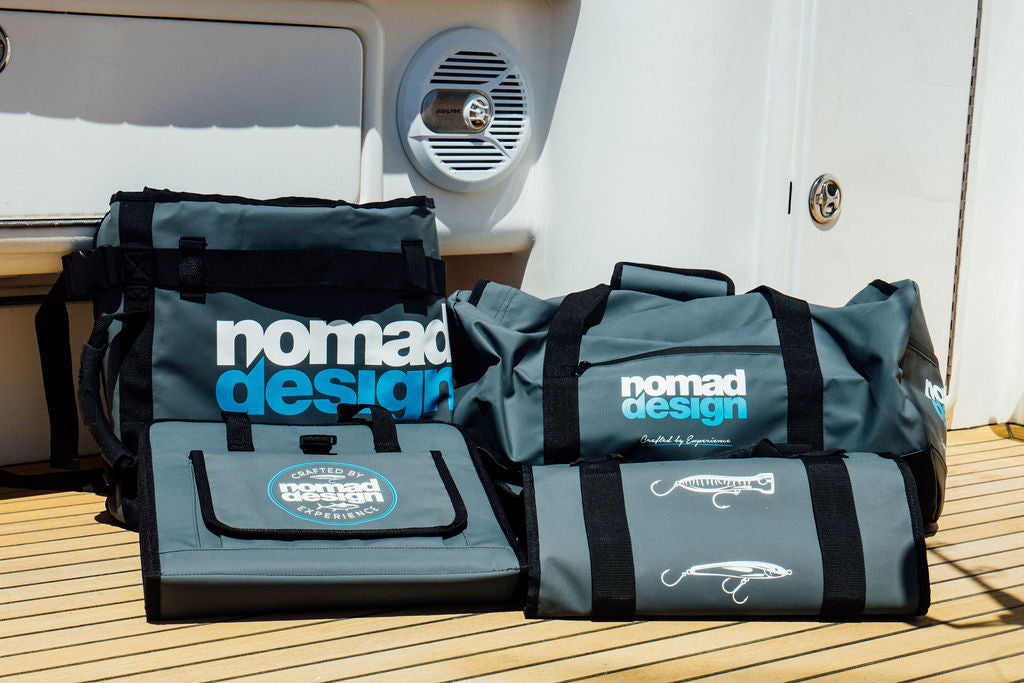 Duffle Bag
Bait Shop locationでピックアップ可能です
通常2〜4日で準備が完了します
Bait Shop location
商品のピックアップ可能, 通常2〜4日で準備が完了します
904-0323
沖縄県 Yomitan-son Nakagami-gun, Okinawa, Japan 915 Takashihio
日本
+818064913937
The NOMAD DESIGN 40L DUFFLE BAG is the perfect storage solution for your next boating, travel, or adventure trip! 
Plenty of space to fit tackle trays, lure rolls, jig wallets and all things fishing tackle, this bag is ideal and a must have for all fishermen.
Designed using super tough and durable waterproof Tarpaulin material, this bag takes storage up a level and with pockets featured on all four sides and one internal pocket, there is heaps of room for all things small and big.
Heavy-duty waterproof zippers, tough metal buckles and polyester straps all combine to create the perfect bag, able to handle the wild conditions the sea can offer up!
Show up in style the next time you are down at the Mariner or boat ramp with the Nomad Design Duffle bag.
Dimensions (H x W x D): 28cm x 54cm x 28cm (11.02 x 21.26 x 11.02 inches)
We Love Fishing!
We love it so much that we have made it
our life's mission to share our passion for sport fishing with as many people as possible, by giving everyone the most action packed and safest fishing experience
possible, at the most competitive and affordable price possible.