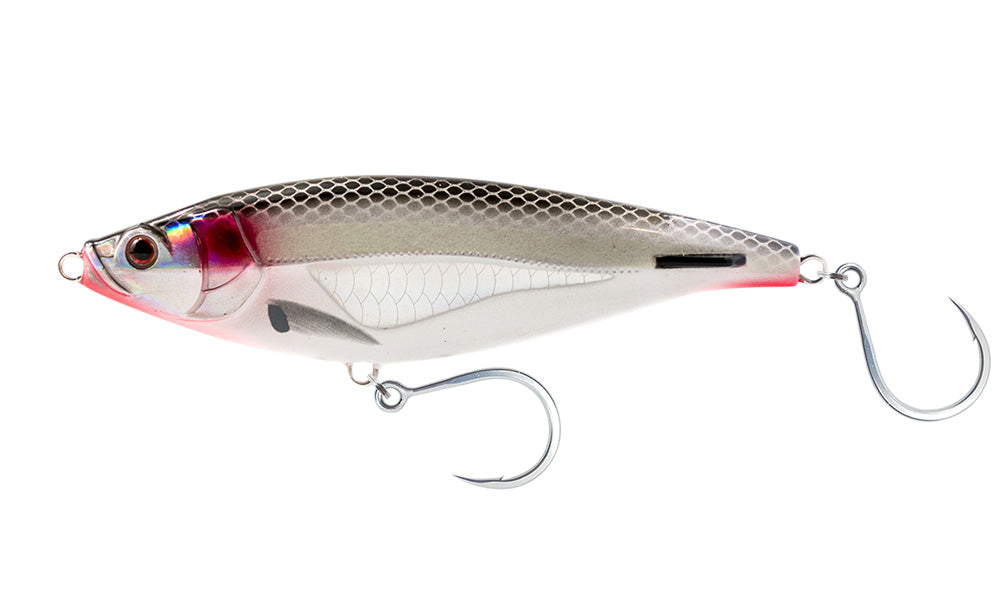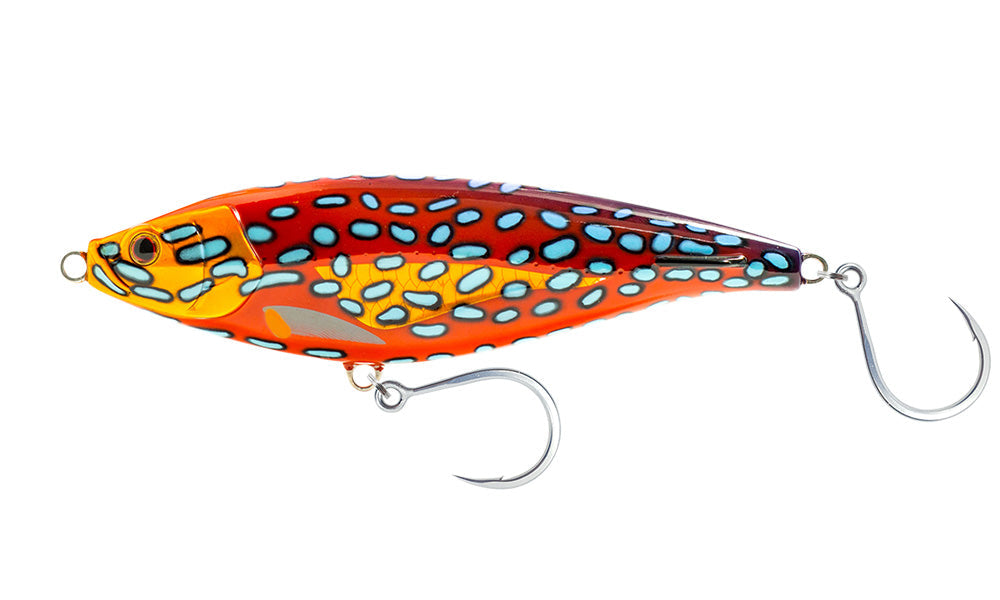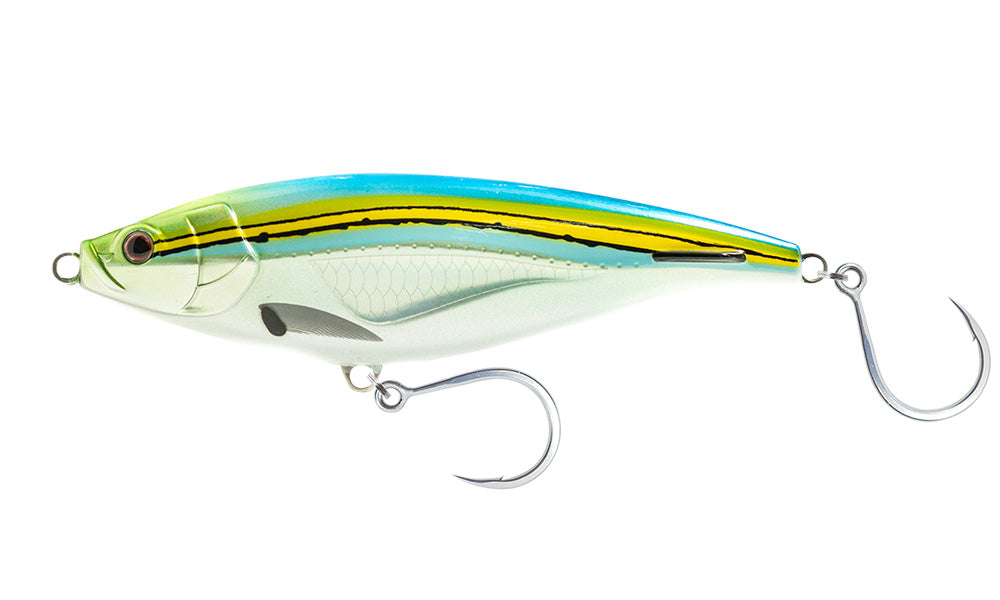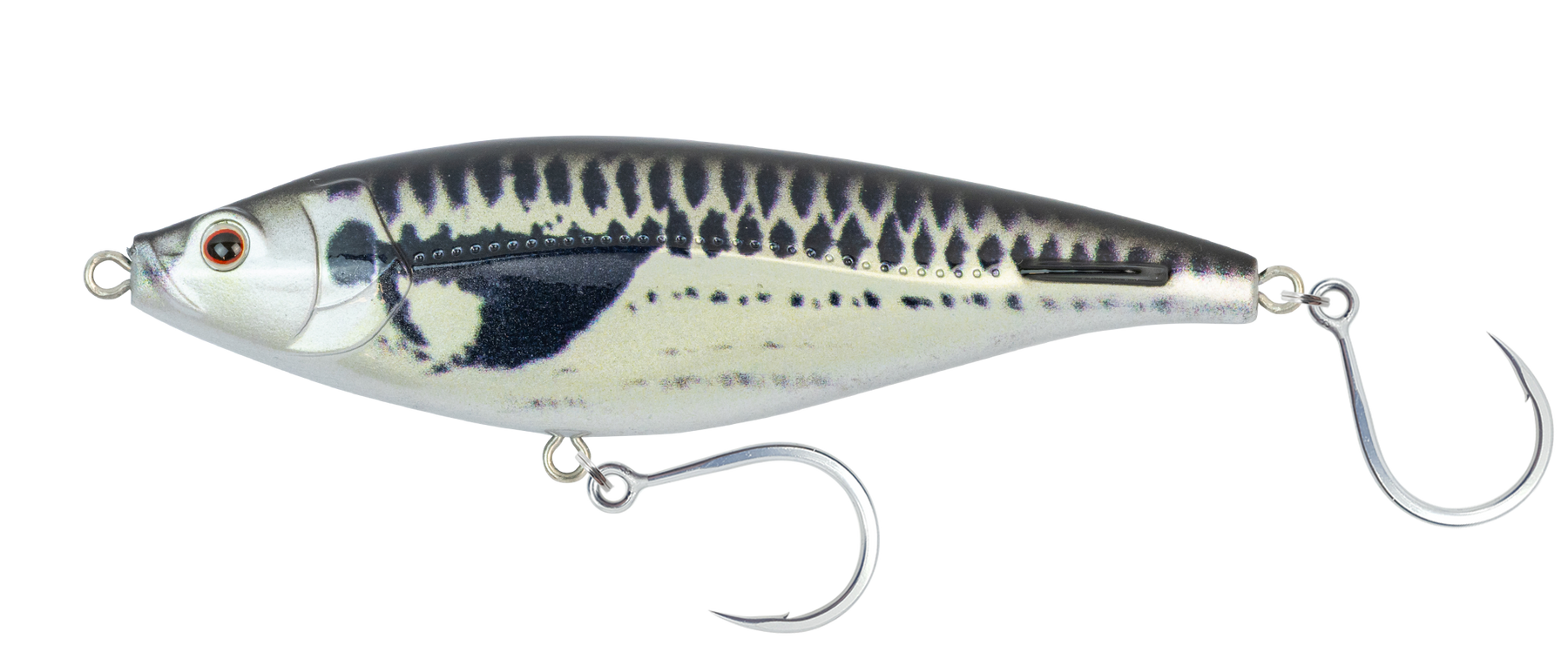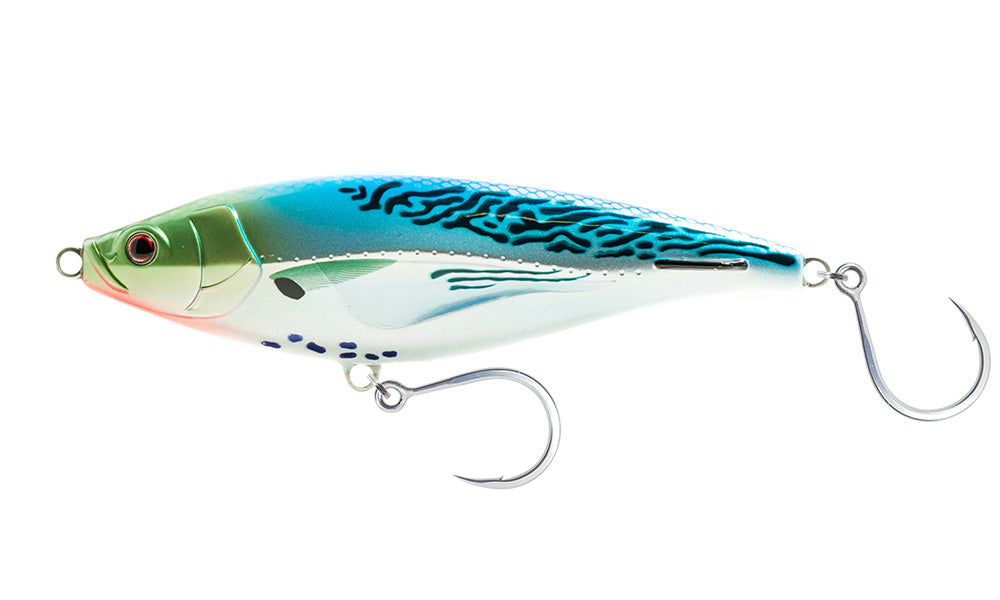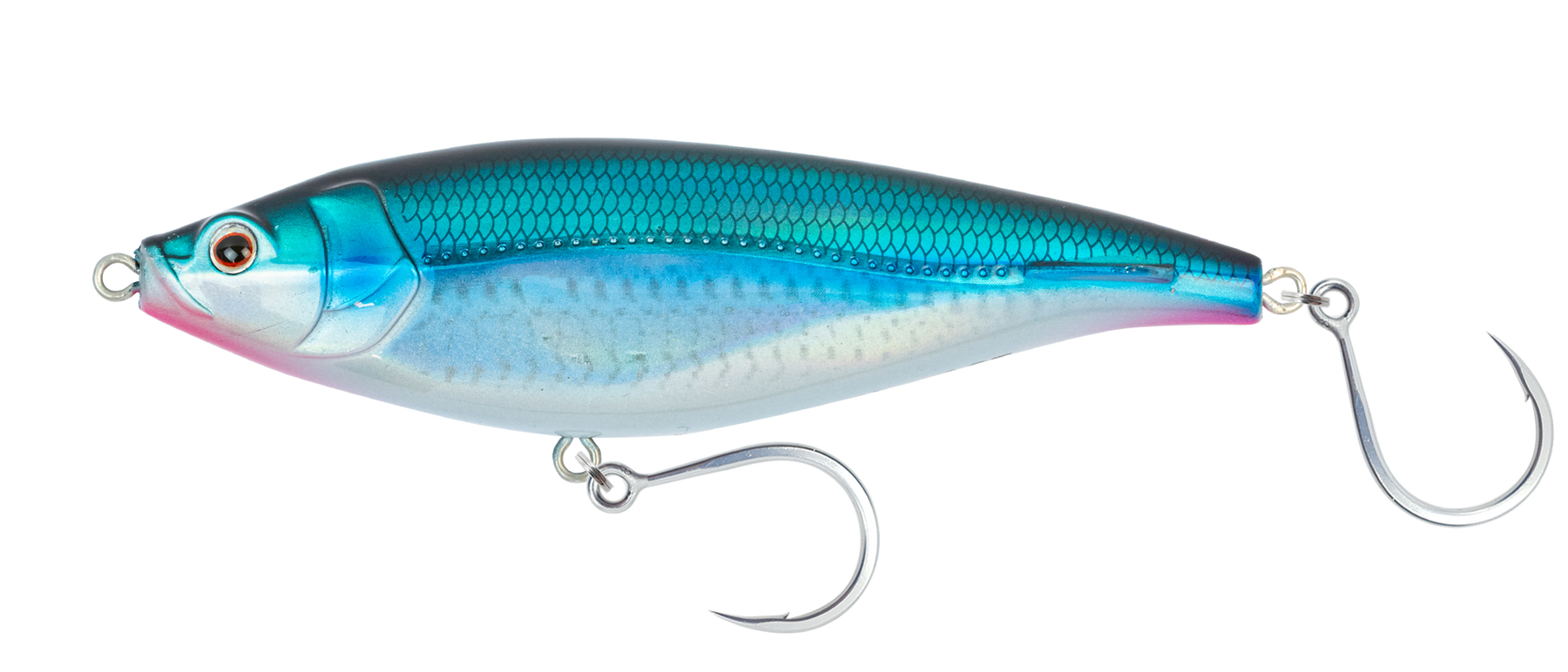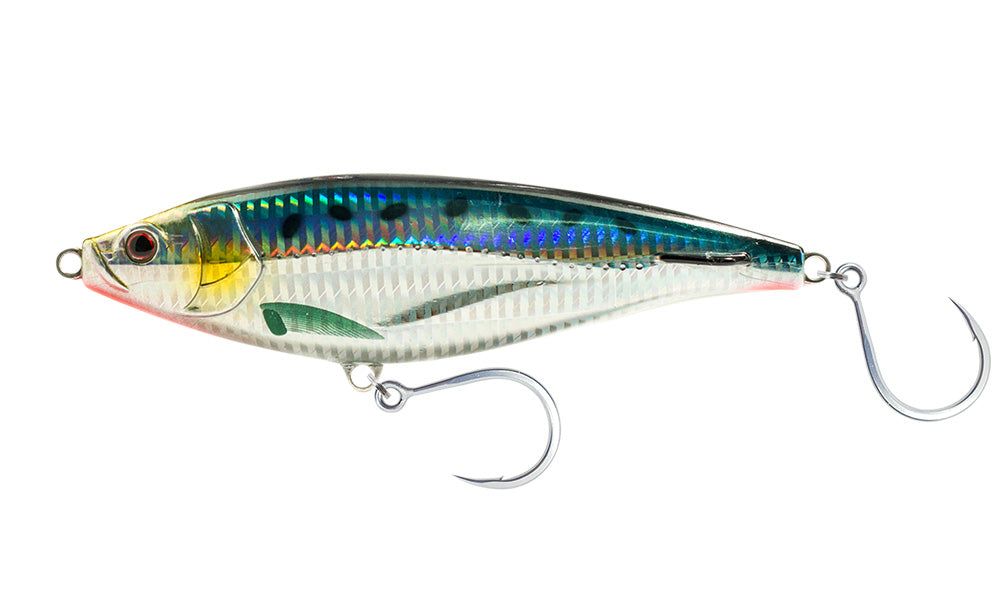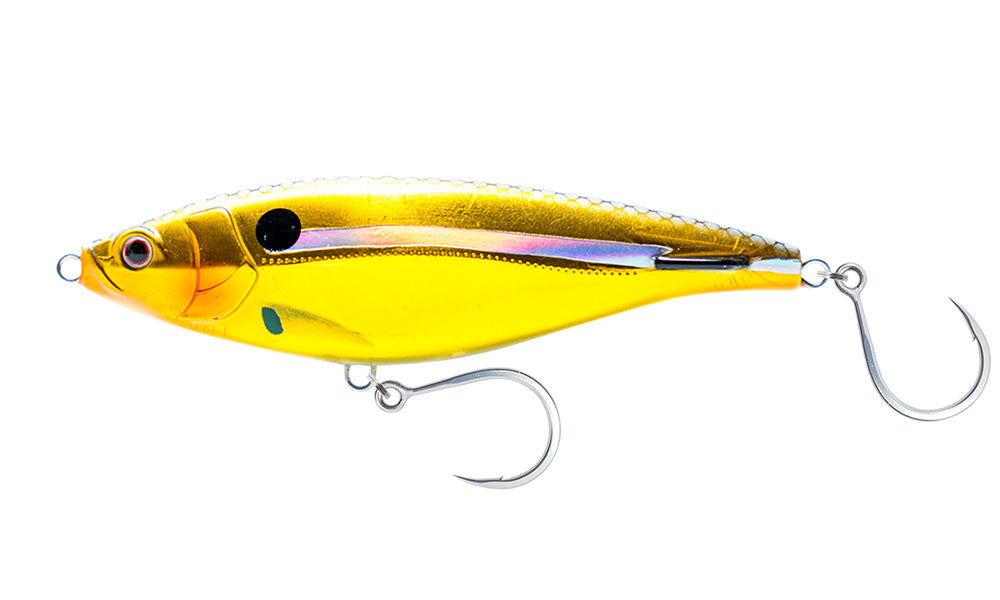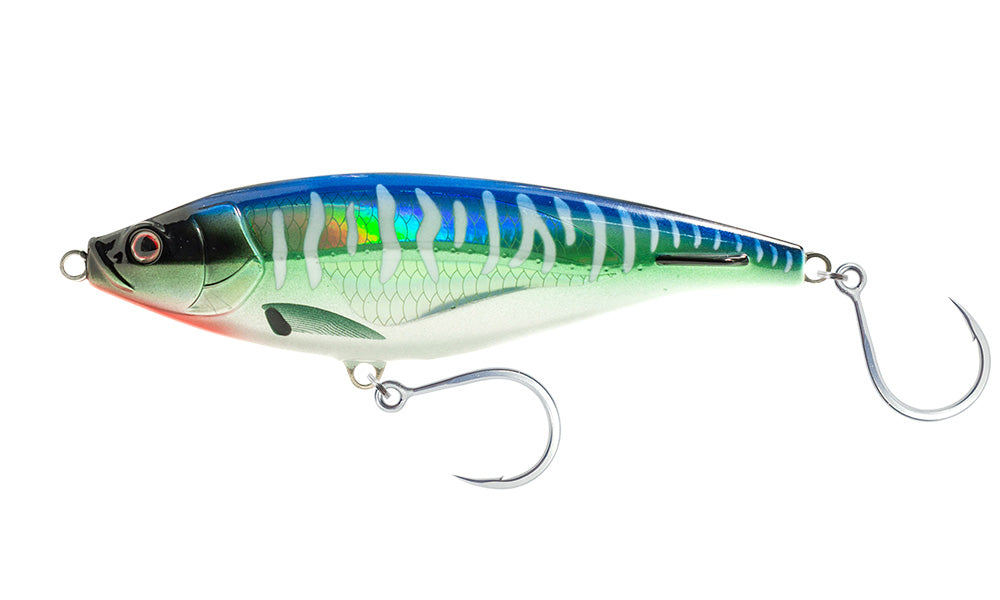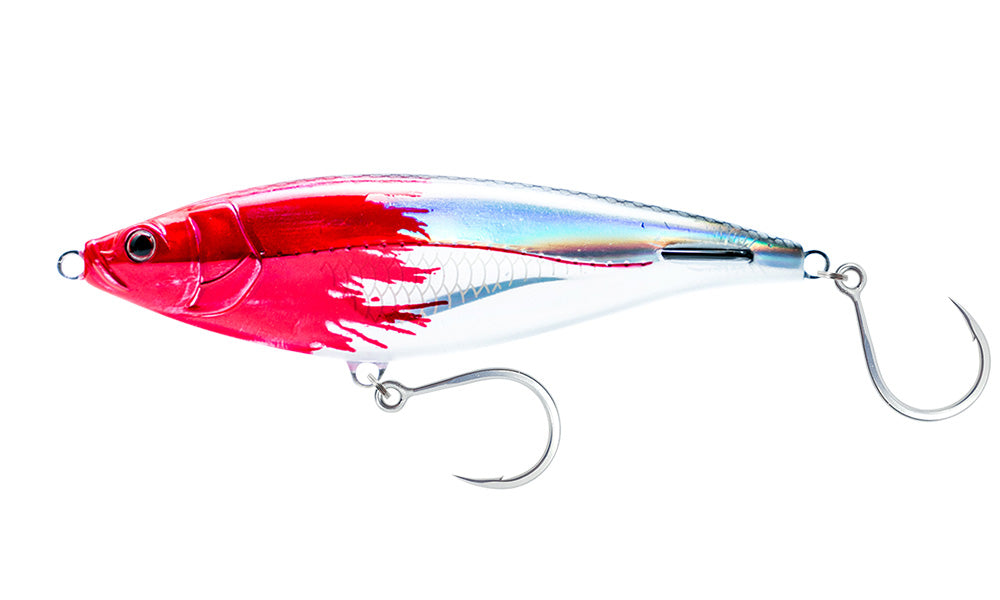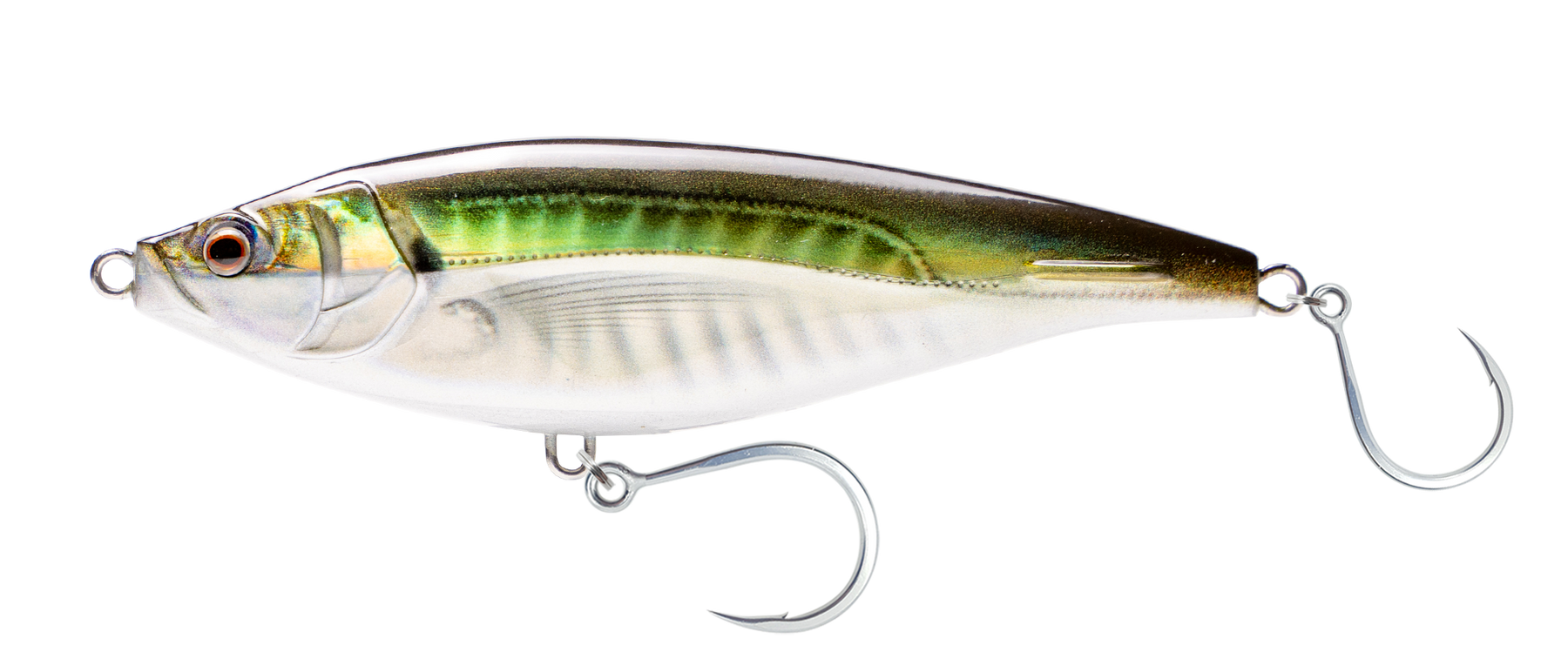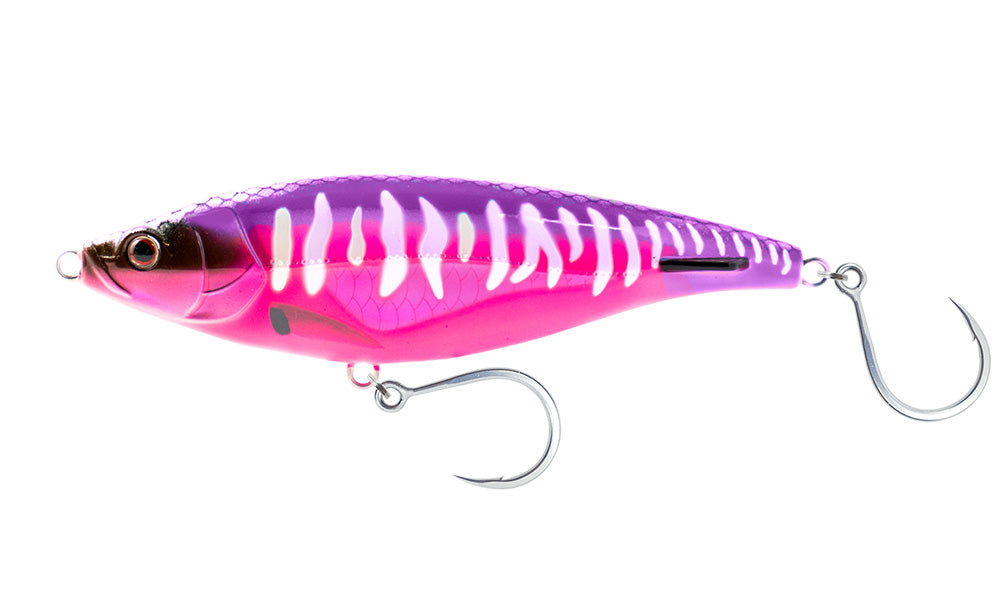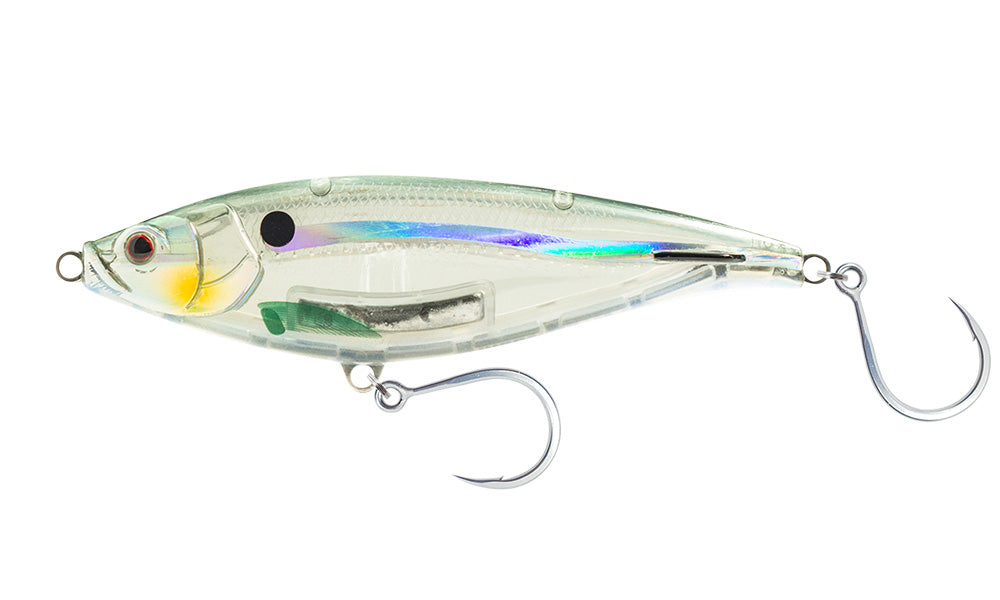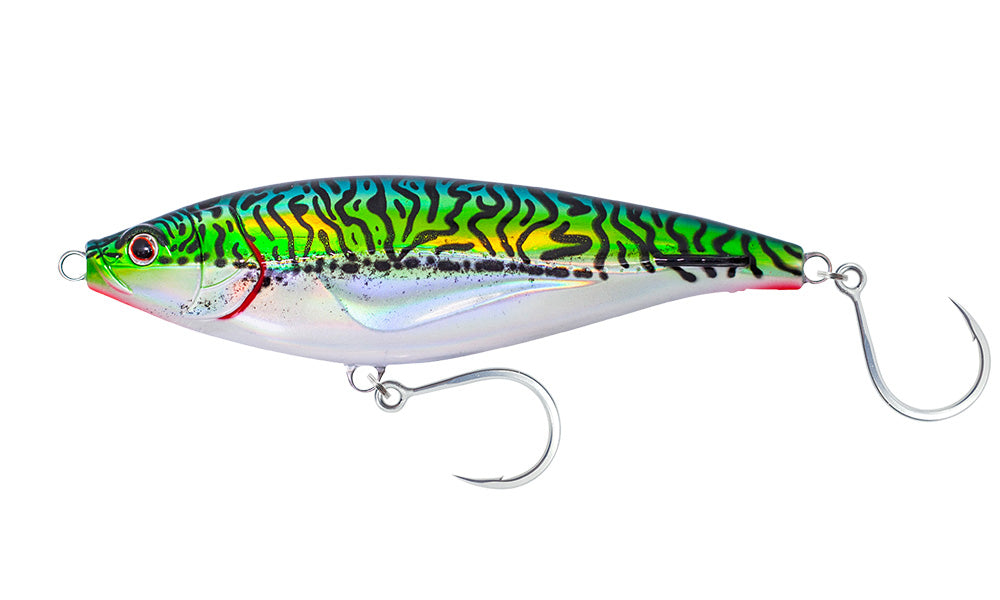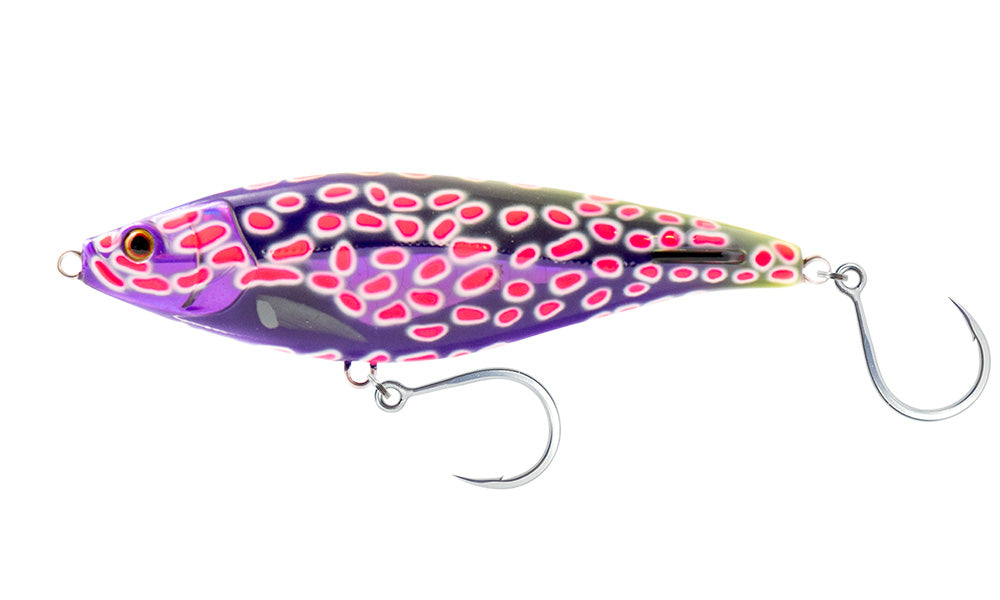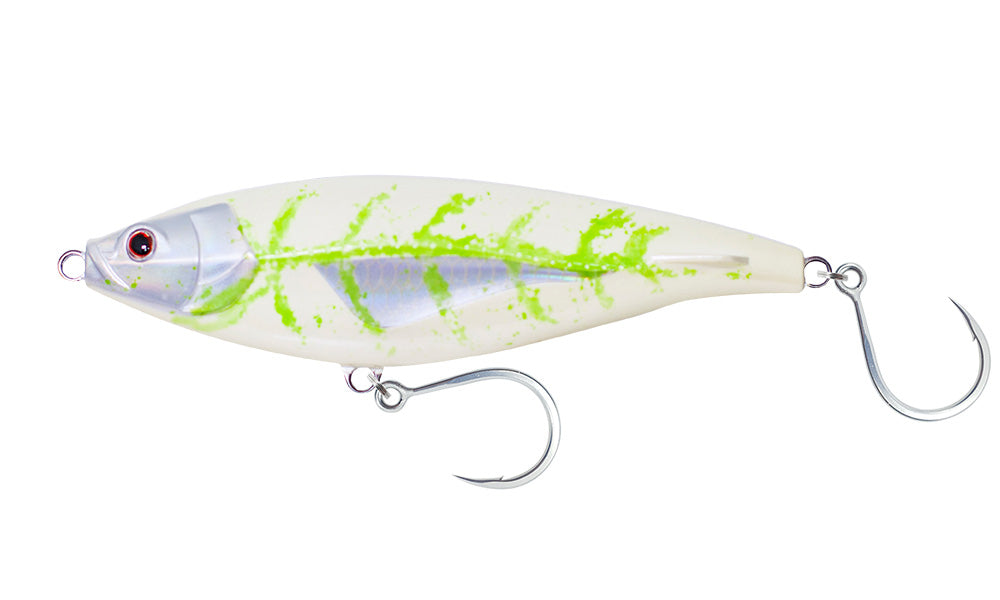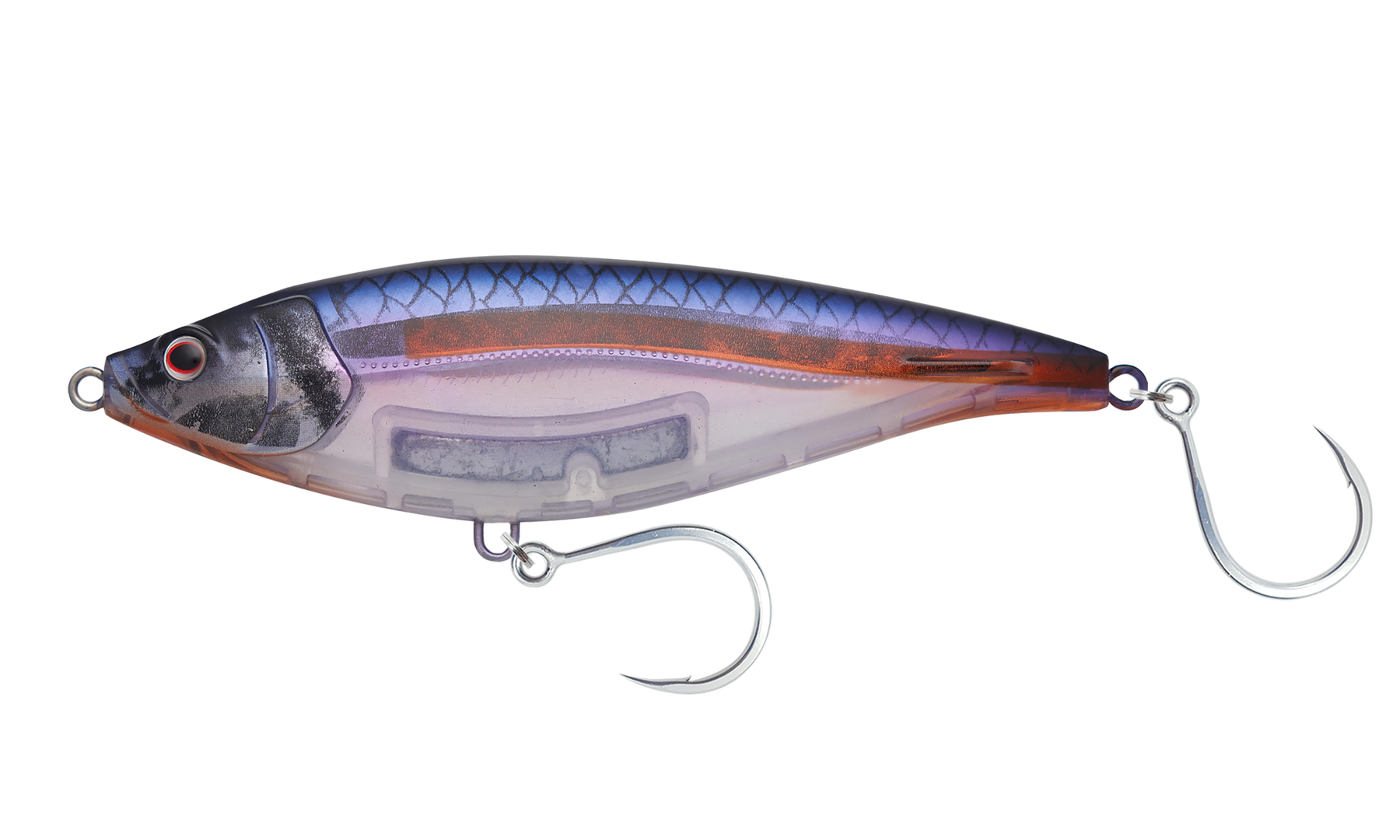 Madscad 115 SNK 115mm
Bait Shop locationでピックアップ可能です
通常2〜4日で準備が完了します
Madscad 115 SNK 115mm
Mack Tuna
Bait Shop location
商品のピックアップ可能, 通常2〜4日で準備が完了します
904-0323
沖縄県 Yomitan-son Nakagami-gun, Okinawa, Japan 915 Takashihio
日本
+818064913937
The MADSCAD 115mm is a must have in every tackle box. This was the first lure launched by Nomad in 2015 and has cemented itself as a fish catching weapon in any situation. It is a sinking stickbait that can be worked slow or fast with long or short twitches of the rod tip. A stop start retrieve creates an erratic swimming action that fish simply cannot resist. It is also a long-distance casting stickbait ideal for nearly every saltwater species. If you were to choose one lure to catch the most variety of bluewater species, then the Madscad 115mm is the lure.
Designed and tested in Australia by the Nomad Sportfishing Team, Nomad Design lures are not only super tough and durable, but also feature unique colours and most importantly unique and highly effective shapes and actions. Each lure has been designed for a specific purpose and has been balanced and tested to work perfectly with the chosen hooks. Every Nomad Design lure has been crafted by decades of experience on the water to be tougher, last longer and to catch big fish.
Specifications:
| | |
| --- | --- |
| LENGTH | 115mm |
| WEIGHT | 42g |
| DEPTH | Sub Surface |
| ACTION | Sinking |
| HOOKS FITTED | BKK Diablo 5X Singles 3/0 |
| USES | Casting |
TECHNOLOGY

GORILLA THROUGH WIRE
This through wire system has the wire bend around a set of extra plastic supports internally,
making the wire less likely to separate from the lure body, and ensuring ultimate strength. The through wire is also welded at both ends to ensure you never lose that big fish.

HD ABS SYSTEM
Normal plastic was simply not strong enough for our lures, so we designed a special formula of High Density ABS plastic, which is a white colour, and is ultimately stronger than other plastics used for lure production. These lures also feature a thicker wall construction,
meaning ultimate strength and durability.

TRIPLE SHIELD PROTECTION
We ensure that the painting process and the quality of the finish on all lures is protected and likely to last longer by applying 3 final coats of a super tough clear resin to the outside of all lures. It provides additional colour depth and ensures that the finish on your lure will last longer.

DESIGNED IN AUSTRALIA
Crafted by Experience is something we live by and take very seriously.
Every product is designed and tested in Australia, both on the water and at our R&D test tank facility to ensure it performs perfectly.
We Love Fishing!
We love it so much that we have made it
our life's mission to share our passion for sport fishing with as many people as possible, by giving everyone the most action packed and safest fishing experience
possible, at the most competitive and affordable price possible.