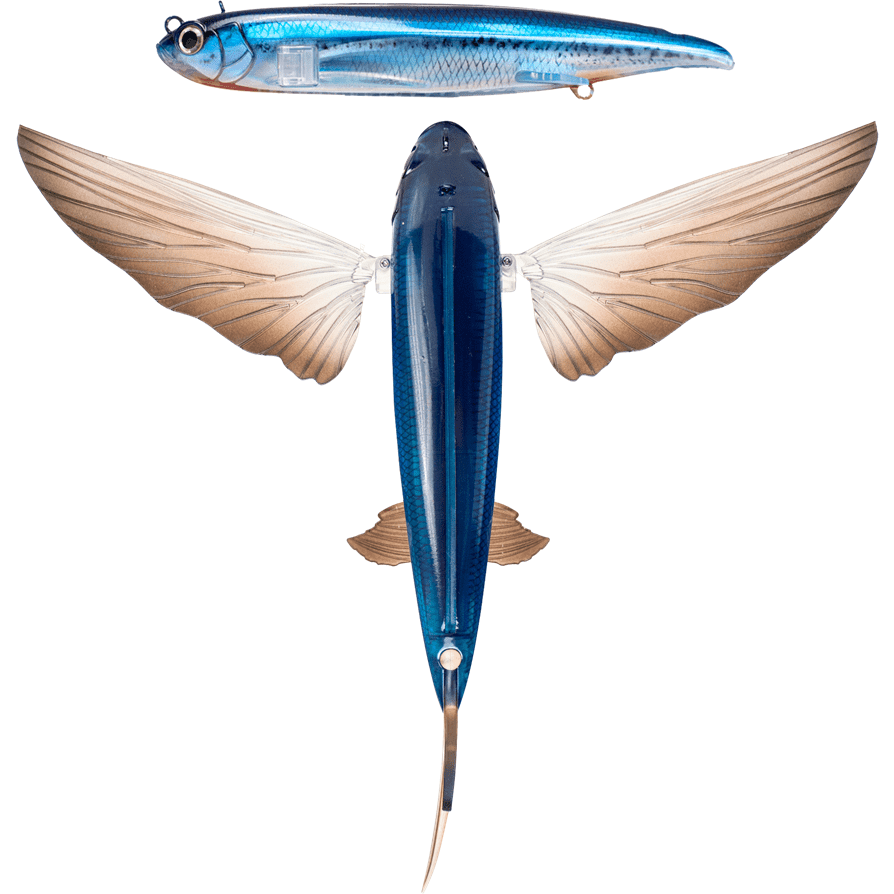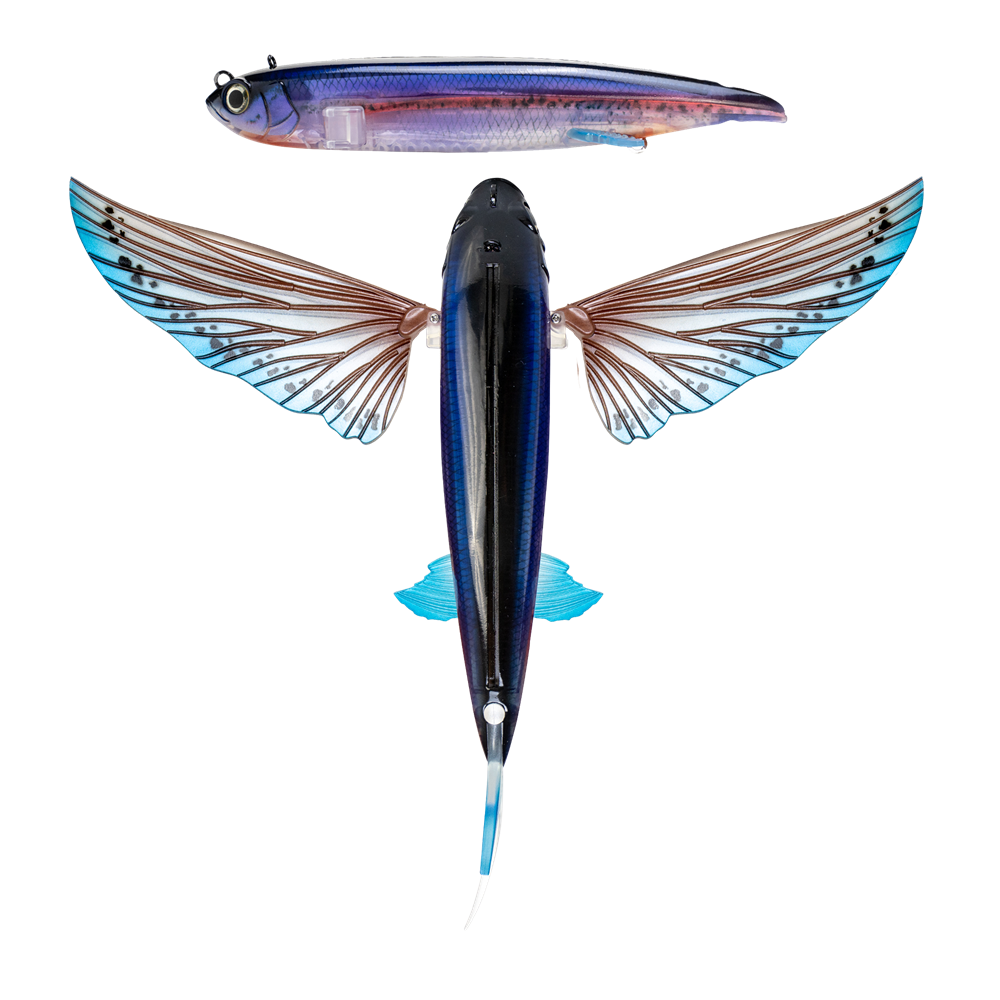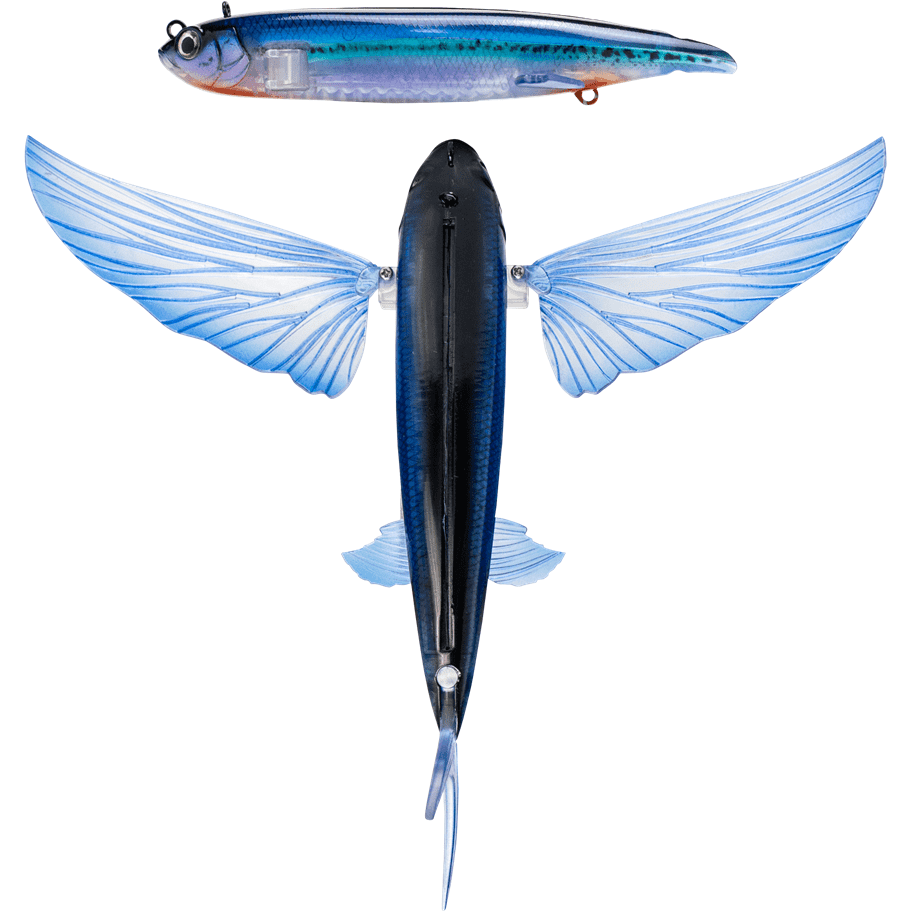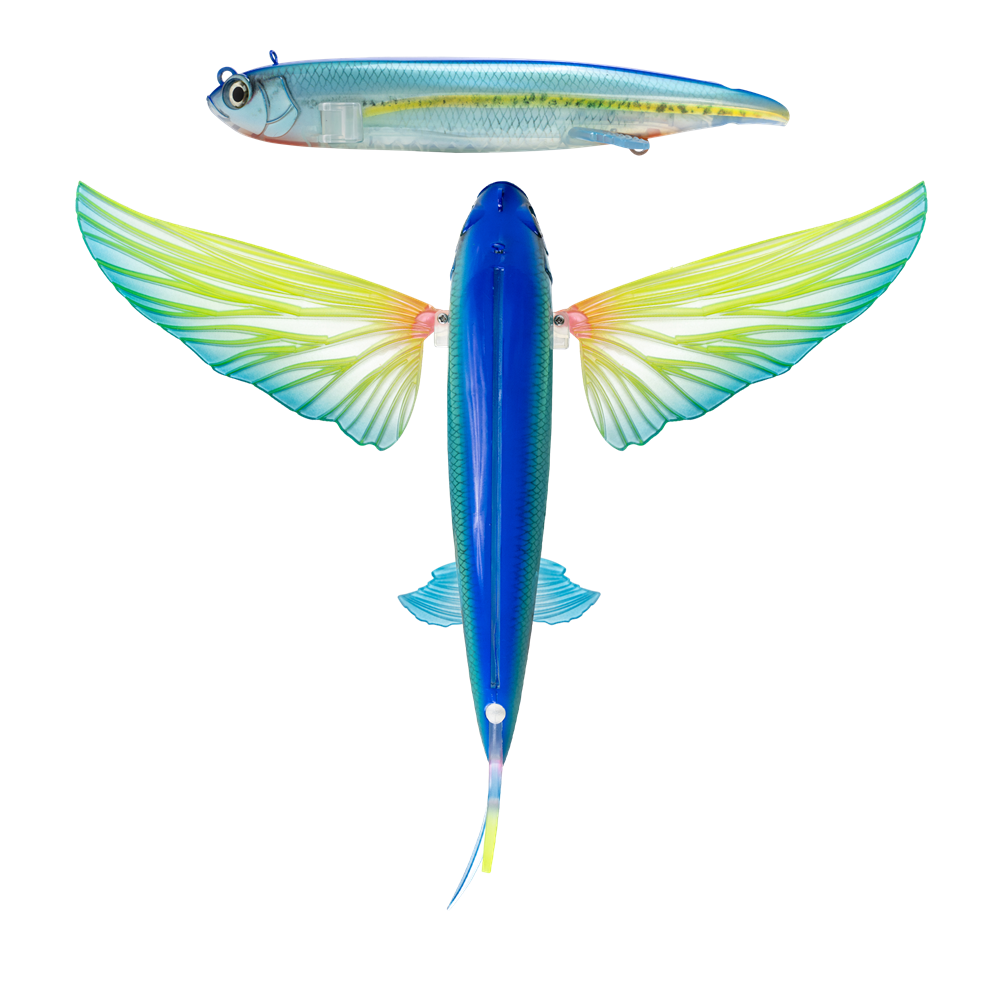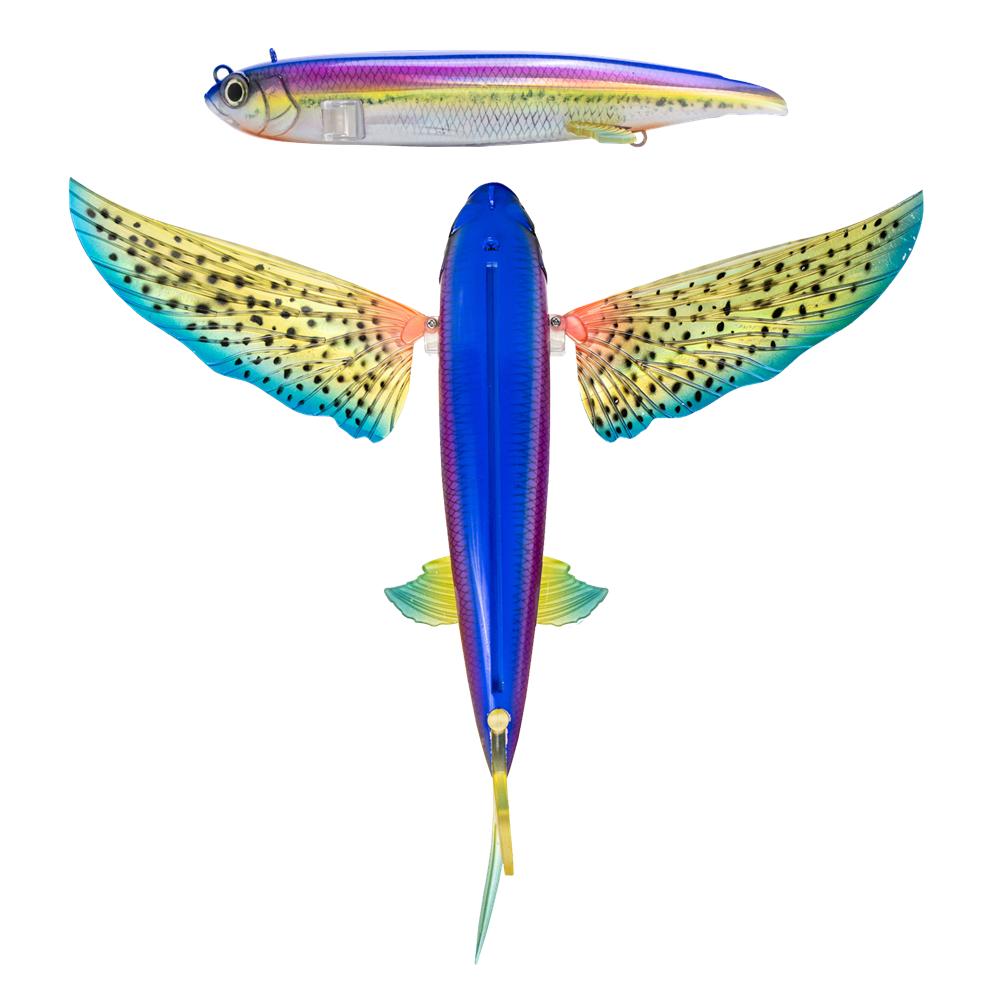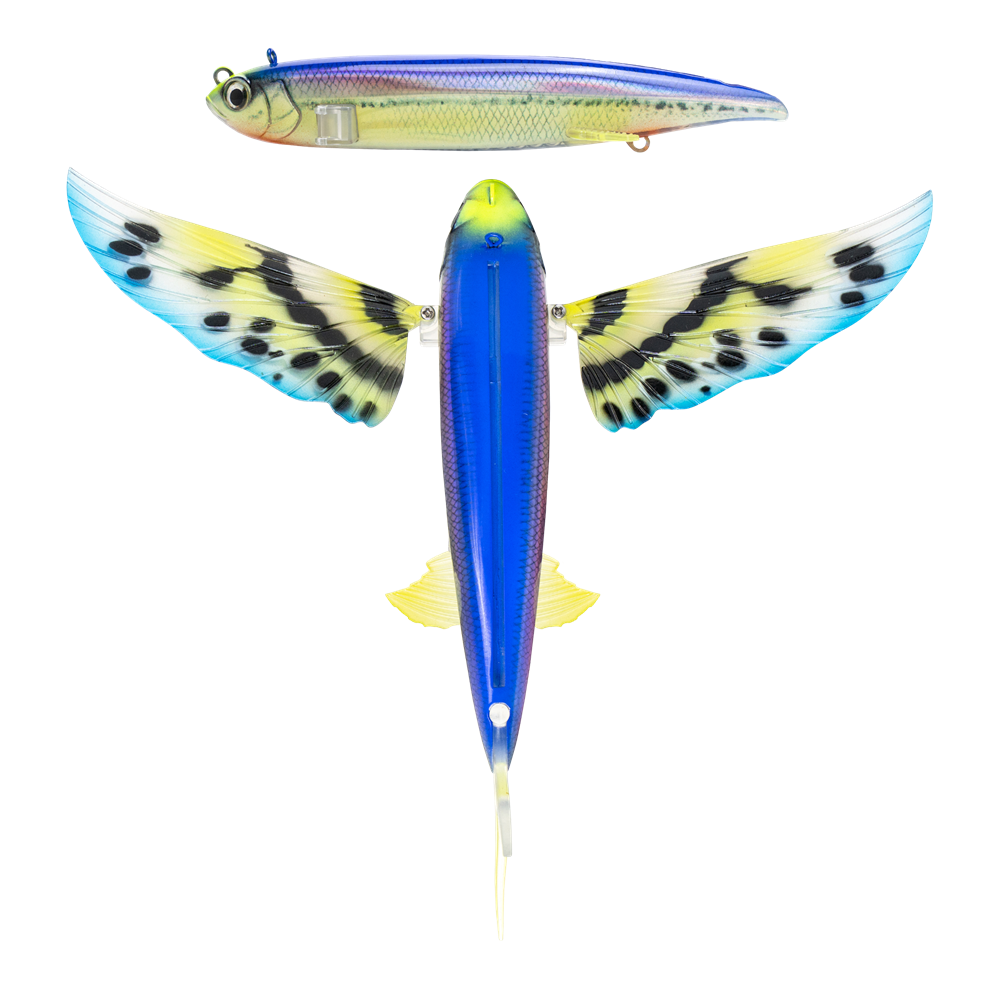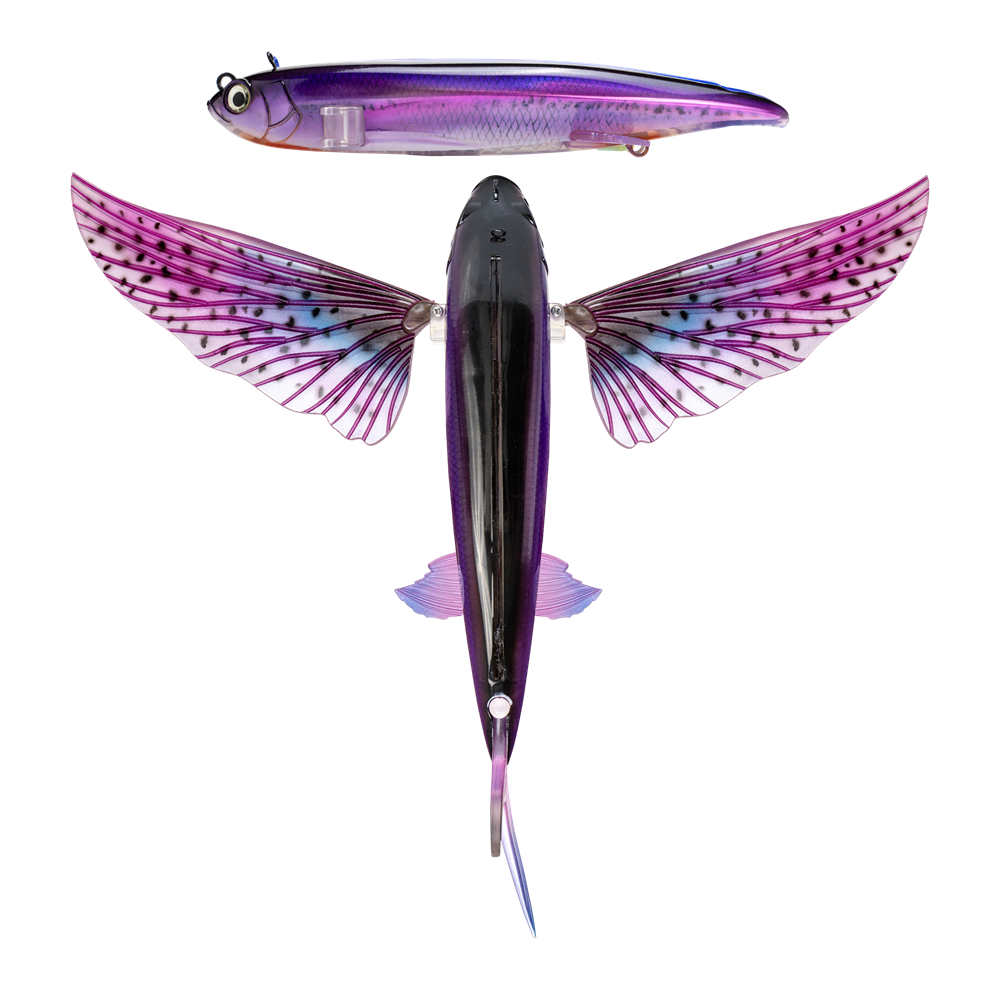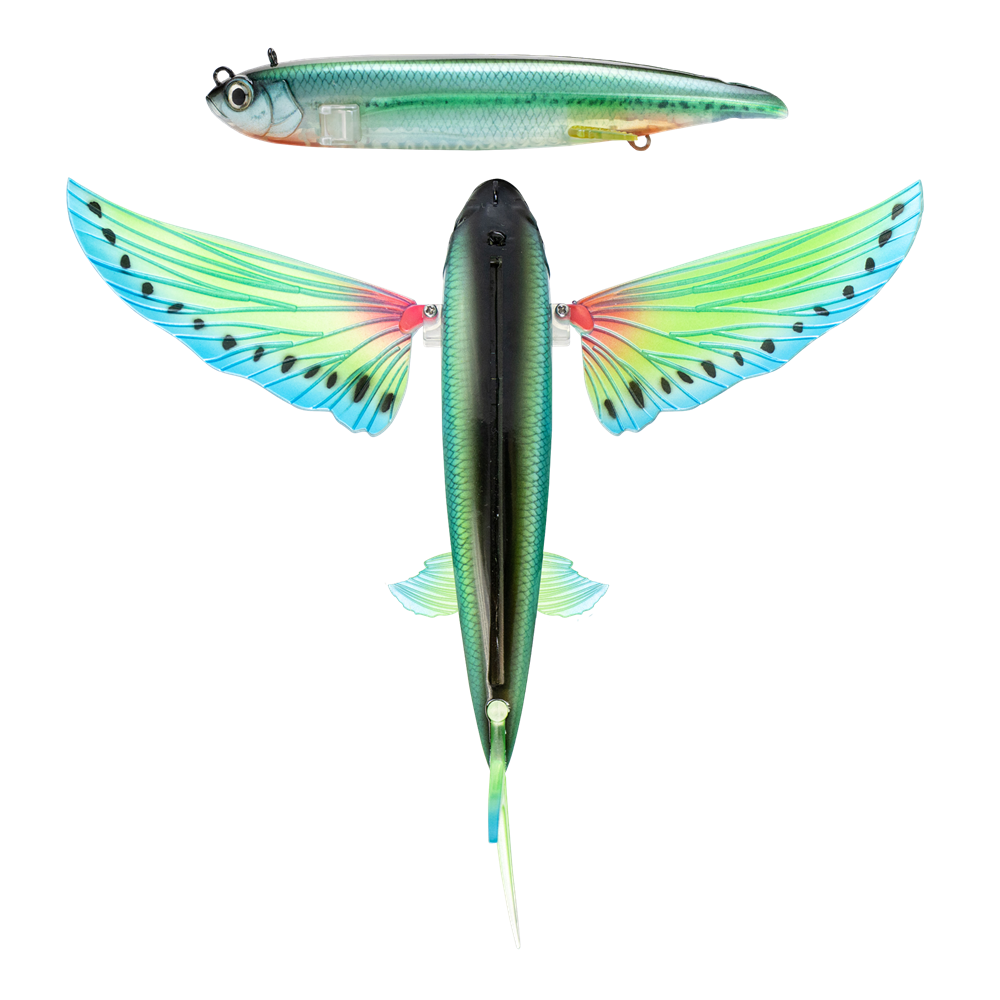 Slipstream 200 Flying Fish 8"
Bait Shop locationでピックアップ可能です
通常2〜4日で準備が完了します
Slipstream 200 Flying Fish 8"
Electric
Bait Shop location
商品のピックアップ可能, 通常2〜4日で準備が完了します
904-0323
沖縄県 Yomitan-son Nakagami-gun, Okinawa, Japan 915 Takashihio
日本
+818064913937
| | |
| --- | --- |
| LENGTH | 8" |
| WEIGHT | 5oz |
| DEPTH | Surface |
| ACTION | Floating |
| HOOKS FITTED | BKK Kajiki 3X Single 12/0 |
| USES | Kite - Casting – Trolling up to 9kn |
The Pat. Pending SLIPSTREAM 200 Flying Fish is a revolutionary heavy duty Hybrid lure that has been designed to perfectly mimic a flying fish in both appearance and action in the water. It is extremely versatile and can be cast, trolled, or fished from a kite, with a huge variety of rigging options to suit your specific style of fishing.
The unique folding wing design allows the wings to fold back when cast for extra distance or when fighting big Tuna and Marlin for reduced drag through the water. The wings, tail fin and side fins can all be changed or replaced with Nomad Design Wing Sets to create your own ultimate flying fish colour scheme.
Designed to be trolled up to 8-9kn, the through body rigging means it can be rigged like a conventional skirted lure to slide up the leader when fighting a fish, ensuring fish stay hooked. When kite fishing, the hook holder channel along the top of the body allows the hook to sit perfectly positioned but completely concealed, meaning the only thing the fish see from below is a completely natural looking flying fish skipping along the surface. The Slipstream 200 can also be cast into schools of feeding fish or in any other situation to perfectly mimic a flying fish.
Every predator in the ocean loves to eat flying fish, and the Nomad Design Slipstream 200 has been crafted by decades of experience on the water to be tougher, last longer and to catch big fish.
We Love Fishing!
We love it so much that we have made it
our life's mission to share our passion for sport fishing with as many people as possible, by giving everyone the most action packed and safest fishing experience
possible, at the most competitive and affordable price possible.